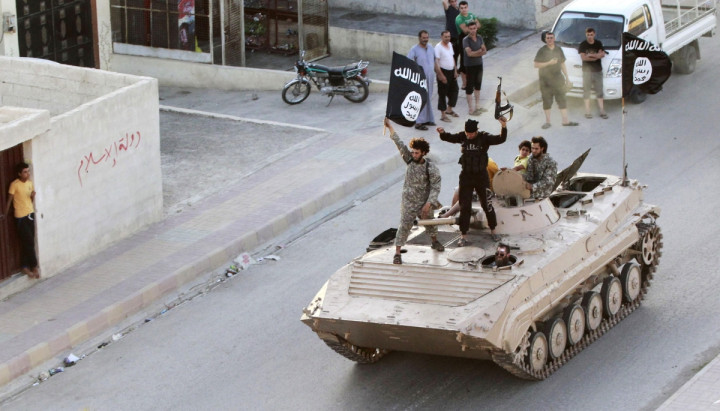 The US Federal Aviation Administration has halted flights by US airlines over Syria, as the country is deemed too dangerous for civilian aircraft to fly over.
The FAA implemented the ban after it reassessed the risks to aviation over Syria, the agency said in a statement, adding that no US airliners were currently flying over Syria.
"The ongoing armed conflict and volatile security environment in Syria poses a serious potential threat to civil aviation," the FAA said. "Armed extremist groups in Syria are known to be equipped with a variety of anti-aircraft weapons which have the capability to threaten civilian aircraft."
It is the fourth formal flight ban issued by the agency since a Malaysian passenger airliner was downed in eastern Ukraine in mid-July.
The US has accused pro-Russian separatists of shooting the plane out of the sky with a Moscow-supplied missile, killing all 298 people on board. Russia has accused the Ukrainian military of shooting the plane down.
Middle East flight bans
The FAA issued a ban on US flights to Israel in August, after Tel Aviv's main airport was narrowly missed by a rocket launched from the Palestinian territory of Gaza. The ban on flights to Israel was lifted shortly afterwards.
The US has also banned flights to Iraq, after a well-armed jihadist group seized vast swathes of territory in the north of the country.
The militants from Islamic State (formerly called Isis) were thought to have seized a range of weaponry discarded by the Iraqi national security forces, who fled their posts in Mosul and the surrounding areas.
The jihadists also control territory in Iraq's neighbour Syria, and they have declared the establishment of a caliphate spanning the two countries.
Syria has been embroiled in a civil war since March 2011, when massive street demonstrations were met with deadly state response.
Since then, more than 170,000 people have been killed and nearly 3 million Syrians have fled their homes and registered as refugees in neighbouring countries.