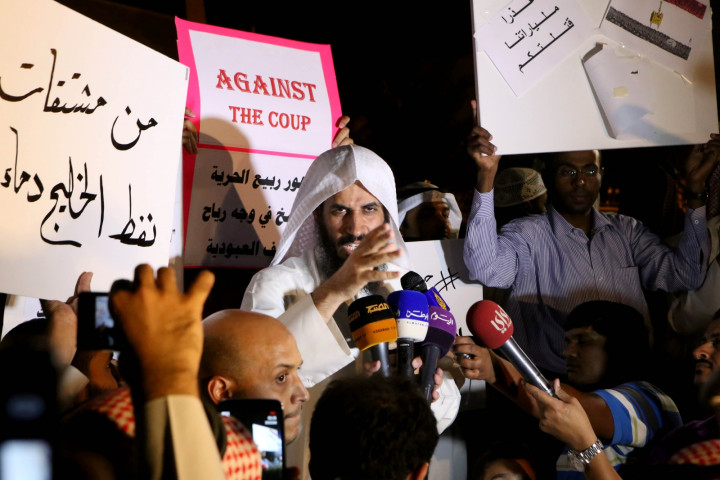 Kuwait briefly detained a Sunni cleric who is suspected of channelling funds to Islamic State (Isis) militants by the US, according to his lawyer.
Shafi al-Ajmi was freed after four hours of questioning.
"He was released without any charges. He's now at home," Al-Ajmi's lawyer, Mohammed al-Jumia, told Reuters.
The US placed sanctions on Shafi, and other two Kuwaitis suspected of funnelling money to the Sunni fighters in Iraq and Syria.
"Through fundraising appeals on social media and the use of financial networks, Shafi al-Ajmi, Hajjaj al-'Ajmi, and al-'Anizi have been funding the terrorists fighting in Syria and Iraq," David Cohen, undersecretary of terrorism and financial intelligence, said in a statement.
The US-allied Gulf Arab state has been accused of being a "permissive environment for terrorist fundraising" and described as a "virtual Western Union", by a New York Times report.
Shafi was banned from a TV show in Kuwait for inciting hatred. He called on supporters to torture and kill fighters in Syria linked to Hezbollah, a Lebanese Shi'ite militant group.
US accuses Kuwaiti minister
The Sunni cleric is also cited by New York-based Human Rights Watch for creating a fundraising network that led to the mass execution of Alawite villagers at the hands of Islamist fighters, which is considered war crime.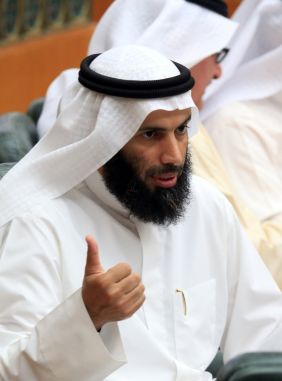 Kuwait has increased its monitoring of individuals and groups suspected of collecting money for al-Qaida linked militants in Syria and Iraq after US complaints.
In April, the country's justice and Islamic affairs minister, Nayef al-Ajmi, who is of the same tribe of Shafi, rejected American claims that he called for a violent uprising in Syria and raised money for terrorist activities.
Nayef al-Ajmi described the accusations as "baseless and groundless", according to Kuna news agency. His comments came after Cohen said the Kuwaiti minister had a "history for promoting jihad in Syria" and that images of his face had been used on fundraising material for the Al-Nusra Front - an Al-Quida linked organisation operating in Syria and Lebanon.
The kingdom of Kuwait has donated more than $70m (£42m, €51m) to United Nations fundraising appeals, while many millions more have been channelled to support refugees through private donations.