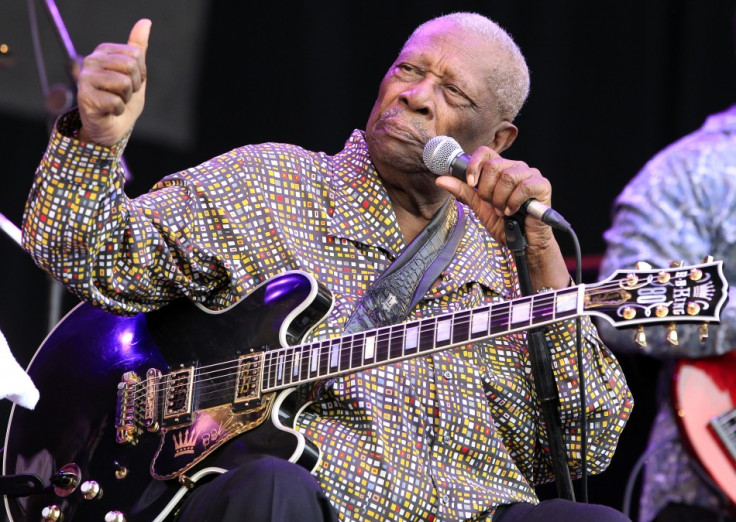 Las Vegas police confirm homicide detectives are investigating allegations that BB King was poisoned by two aides.
The daughters of the blues guitarist - Karen Williams and Patty King - are claiming in a lawsuit that their father's business manager LaVerne Toney and his personal assistant Myron Johnson killed their father.
"I believe my father was poisoned and that he was administered foreign substances," King and Williams said in identically worded sections of affidavits provided to The Associated Press by their lawyer, Larissa Drohobyczer.
"I believe my father was murdered," they stated.
An affidavit from Patty King stated that she saw Johnson administer to King two drops of an unknown substance on his tongue during evenings for several months before his death.
"I hope they have a factual basis that they can demonstrate for their defamatory and libellous allegations," Brent Bryson, the lawyer representing King's estate told AP.
The singer and guitarist, nicknamed the King of Blues, died 11 days ago at his Nevada home, aged 89.
Clark County Coroner John Fudenberg said a post-mortem examination had been performed a day earlier on King's embalmed body. But the test results are expected to take up to eight weeks.
The lawsuit is the latest episode in the King daughters' legal dispute with the aides.
Days before he passed away, Williams and King failed in a legal bid to prove their father was being abused.
The ruling in a Nevada family court kept Toney, King's longtime business manager, in legal control of his affairs.
King's daughters accused Toney of stealing money and of neglecting their father's medical needs.
They also alleged Toney barred King's daughters and friends, including musicians Willie Nelson and Eric Clapton, from visiting him.
"We lost the battle, but we haven't lost the war," Williams said after the lawsuit was rejected.
Toney, who worked for BB King for 39 years and had power-of-attorney over his affairs said: "They've been making allegations all along. What's new?"
She is named in King's will as executor of an estate that according to court documents filed by lawyers for some of King's heirs could be worth tens of millions of dollars.
Memorials are planned this week in Memphis, Tennessee and Mississippi for the musician.