The United States has more than doubled its previous reward for information leading to the arrest of Islamic State (Isis) chief Abu Bakr al-Baghdadi to $25m (£20m). On Friday 16 December, the US State Department's Rewards for Justice Program increased the bounty on the Isis warlord's head from $10m (£8m).
The program is asking for any information that would help locate, arrest or convict the head of the extremist group, an Iraqi citizen who is also known as Ibrahim al-Samarrai.
Al-Baghdadi, who was born in Samarra, north of Baghdad, in 1971, has been wanted by the program since October 2011.
Al-Baghdadi infamously declared himself the caliph of a huge swathe of Iraq and Syria on 30 June 2014 from the altar of the Great Mosque of al-Nuri in Mosul. Isis overran the city on 11 June that year, forcing the Iraqi Army to flee in a lightning attack.
Al-Baghdadi is designated by the Department of State as a Specially Designated Global Terrorist (SDGT) and the US say he is responsible for the "deaths of thousands of civilians" across the world and has "taken credit for numerous terrorist attacks".
They say he oversaw bombings in Beirut, and the attacks on Brussels and Paris, which killed hundreds. Sightings of the terrorist warlord have been reported in the embattled city of Mosul and before that in the Isis de-facto capital of Raqqa in neighbouring Syria, although his exact location is not clear.
Al-Baghdadi is now worth the same amount of money as the leader of al-Qaeda, Ayman al-Zawahiri, and the price that Osama Bin Laden had been offered. The Islamic scholar who served time at the infamous US-ran Camp Bucca prison, joins fellow Isis jihadis Gulmurod Khalimov, ($3m: £2.4m) a former Tajikistan special operations colonel, police commander, and military sniper, who is now an Isis recruiter and Abu-Muhammad al-Shimali, ($5m:£4m) a Isis border chief.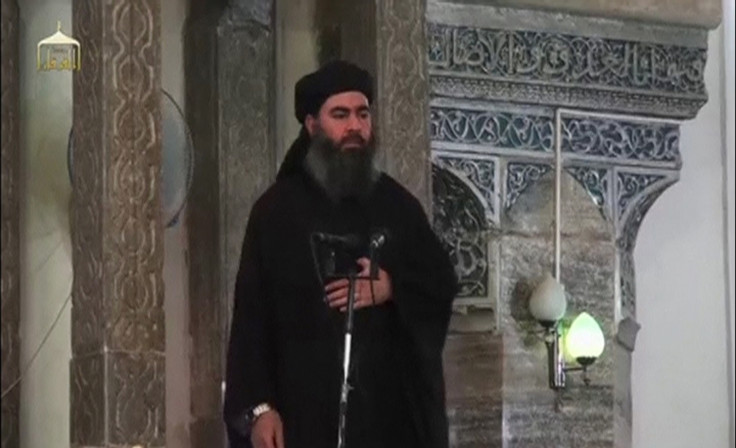 As the major operation to retake Mosul began in October Isis released an audio message, apparently from al-Baghdadi, urging fighters not to flee the city, as Iraqi and Kurdish forces ready themselves for a final assault.
But UK foreign minister Boris Johnson let slip that his intelligence suggests al-Baghdadi had left the city. He said al-Baghdadi's rallying cry was "cruelly ironic since some of the intelligence we have suggests he had himself vacated the scene himself and is yet using internet media to encourage others to take part in violence."