US businessman Sammy Almahri admits murdering Briton Nadine Aburas
Cardiff Crown Court hears 'jealous and controlling' Almahri threatened to post topless pictures of victim.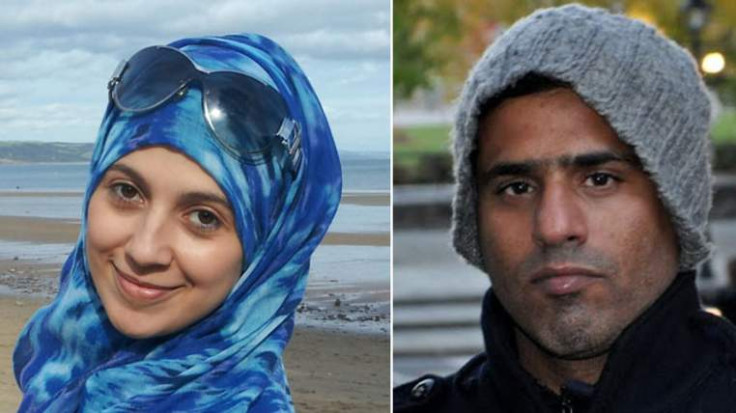 A "jealous and controlling" businessman from the US has changed his plea to guilty on the first day of his trial at the Cardiff Crown Court on a charge of murdering Briton Nadine Aburas. Millionaire Sammy Almahri, 45, had originally denied murder but had previously admitted manslaughter to killing the 28-year-old after hearing the "voice of God."
The court heard that New Yorker Almahri and Aburas from Cardiff, met through the dating website MuslimMatch.com in 2013. Almahri lied to Aburas, telling her he worked for the FBI. The couple embarked on a long distance relationship, with him travelling to Wales several times and showering Aburas with expensive gifts.
However the relationship soured when Aburas visited Almahri in New York in 2014. She returned home with a bruised lip and told police she had been raped, though the complaint wasn't pursued. Almahri then sent her abusive messages and threatened to send topless photographs of her to her family, according to Mail Online.
On 29 December 2014, Almahri flew from the US and checked into the Future Inn hotel where Aburas later joined him, despite having told him she no longer wished to see him. There he strangled her, leaving a "Do not disturb" sign on the door, before driving her car to Heathrow and flying to Qatar. Aburas's body was found by hotel workers at 12.20 pm on 31st December. Almahri was arrested in Tanzania on 19 January 2015 on an Interpol arrest warrant.
Roger Thomas, prosecuting, told the court: "We submit quite simply this was the killing of a defenceless woman by a jealous and dangerous man." After changing his plea to guilty Almahri will return to court on 3 November for sentencing.
In a statement published by Sky News, Ms Aburas's family said: "Justice has been done for Nadine. The right verdict has been returned. We wish to thank everyone who has assisted us throughout this tragic period in our lives. We ask now that we are given time to grieve and remember our beautiful girl."
© Copyright IBTimes 2023. All rights reserved.