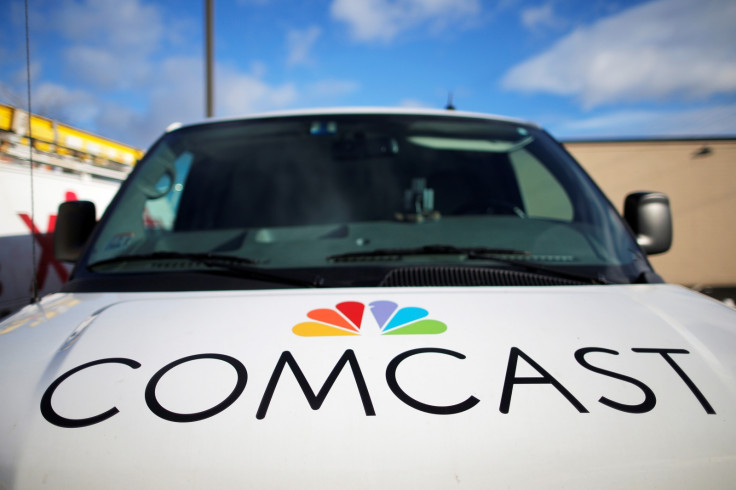 Controversial US telecommunications, broadcasting and cable television company Comcast has been accused of resorting to corporate espionage in order to gain a foothold in US states where it did not have a predominant market share.
Telecom Cable LLC was a small but successful cable TV and internet provider based in Texas that provided services to personal and business customers in the city of Weston Lakes, Fort Bend Country and in Corrigan, a town in Polk County.
The company's founder Anthony Luna is accusing Comcast of deliberately sabotaging Telecom Cable LLC's operations by hiring contractors to cut its underground cables. The plaintiffs say that the fiirm had "229 satisfied customers", but Comcast's actions caused the business to be destroyed within six weeks.
Between 2013-2014, Telecom Cable LL alleges that Comcast tried to purchase its operations, but negotiations fell through because the cable conglomerate was not willing to pay the price that the plaintiffs felt their business was worth.
Plaintiff says destruction began when it wouldn't sell
After this, Comcast decided to start its own operations in Weston Lakes, meaning that it would need to dig up the ground in various parts of the city to lay its own cables. To ensure that there would not be any problems, the plaintiffs claim they marked Telecom Cable LLC's cables and equipment with industry-standard buried cable flags and orange paint, as well as sending Comcast's director of construction a map of their system.
Despite these efforts, in June 2015 Telecom Cables LLC experienced a major service outage. The work crew from Comcast's contractors Apsen and A&A severed Telecom Cables LLC's mainline cable. A&A told Anthony Luna to contact Comcast, but Comcast ignored all his complaints.
"Defendants paid no notice to Telecom's markings and continued to destroy Telecom's lines, and Telecom's complaints fell on deaf ears. One would like to believe that the destruction was accidental, but the comprehensiveness of it – coupled with Comcast's prior interest in Telecom – renders such a conclusion doubtful," the court documents state.
"Within six weeks, Defendants destroyed or damaged the lines servicing every single Telecom customer in Weston Lakes, and not one of those lines was ever repaired by Defendants."
Anthony Luna claims Telecom Cables LLC used over 4,000ft of cable to repair what Comcast's contractors had destroyed, but it was unable to re-install the entire system, and by 1 August 2015, all of the firm's customers had deserted the company and sought other providers for their cable TV and internet.
Luna family demanding justice
The Luna family claims that Comcast's actions directly turned their lives upside down, leading to the demise of the company but also forcing them to have to move 1,500 miles away and start afresh in New York.
Anthony's wife Michelle Luna had been a teacher who had good job security and had been nominated for state-level awards for her work. After the company's demise, she and Anthony were forced to take on jobs that paid far less than their previous careers, their three children were uprooted from their lives, and they claim that they were forced to sell their family home in Texas and personal vehicles at a considerably loss.
Anthony Luna has valued Telecom Cables LLC's worth at $1.8m (£1.4m). He and his wife are also seeking damages of over $1m to cover their losses, mental anguish and other costs incurred due to Comcast's actions.
"We disagree with Telecom's claim and will vigorously defend ourselves," Comcast's vice president Ray Purser told Ars Technica.