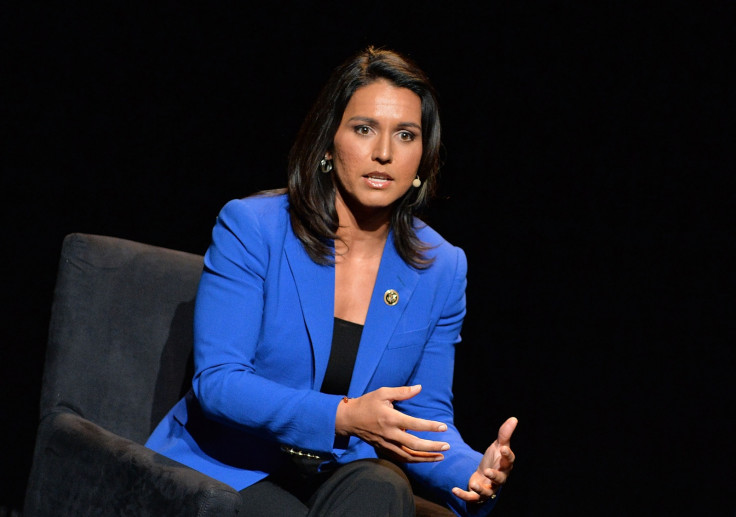 A US lawmaker has sparked outrage after she secretly travelled to Syria and met with President Bashar al-Assad.
Tulsi Gabbard, a Democratic congresswoman for Hawaii, went on the seven-day fact-finding mission via Lebanon and met with civilians, religious leaders and opposition members on her tour.
She has been criticised for giving legitimacy to a man accused of war crimes, however, Gabbard – who is an Iraq War veteran – said any peace process in Syria must involve Assad, who is the elected leader of the country.
Speaking with CNN's Jake Tapper, Gabbard said: "My reason for going to visit Syria was really because of the suffering of the Syrian people that has been weighing heavily on my heart.
"I wanted to see if there was, in some small way, a way that I could express the love and the aloha and the care that the American people have for the people of Syria and to see first-hand what was happening there, to see that situation there.
"Initially, I hadn't planned on meeting him [Assad]. When the opportunity arose to meet with him, I did so because I felt it's important that if we profess to truly care about the Syrian people, about their suffering, then we've got to be able to meet with anyone that we need to if there's a possibility we could achieve peace – and that's exactly what we talked about."
Gabbard added: "Whatever you think about President Assad, the fact is, he is the president of Syria. In order for any peace agreement, in order for any possibility of a viable peace agreement to occur, there has to be a conversation with him.
"The Syrian people will determine his outcome and what happens with their government and their future, but our focus – my focus, my commitment – is on ending this war that has caused so much suffering to these Syrian people."
Gabbard faced a wave of backlash on her return to America – with some calling her a "stooge for a foreign dictator" – however she said it has strengthened her resolve to "end this illegal and counterproductive war".
As a member of the House Armed Services Committee, Gabbard was critical of former President Barack Obama and supported legislation to halt US weapons, training and logistical support to rebel groups she links to al-Qaeda and Islamic State (Isis).
In her interview with CNN, she attempted to dispel the myth of "moderate rebels" – the term often used to describe armed opposition groups in Syria.
Gabbard said: "The reality is – because this is an often talked-about thing by people like Adam Kinzinger and others saying, 'Well, we've got to support the moderate rebels' – every place that I went, every person that I spoke to, I asked this question to them and without hesitation they said there are no moderate rebels.
"Who are these moderate rebels that people keep speaking of? Regardless of the names of these groups, the strongest fighting force on the ground in Syria is al-Nusra or al-Qaeda and Isis (Daesh). That is a fact.