A Rwandan man, who lied he was a victim of the 1994 genocide, received 15-year jail term and deportation by a US court on Thursday (2 March).
US District Judge Linda Reade said that Gervais Ngombwa lied to gain entry into the US.
Reade also said that the 57-year-old "is a violent individual who presents a danger to the community", and added the man was actually "an active participant" in the mass killing, in which more than 800,000 Tutsis and moderate Hutus were killed.
"There isn't a doubt in my mind that he was an active participant, indeed a leader, of the genocide in Rwanda," Judge Reade said to a courtroom in Cedar Rapids, Iowa.
She added that he would be deported to Rwanda to face additional charges after serving his term in the US.
Federal prosecutor Rich Murphy claimed that Ngombwa was a local leader of an extremist Hutu party during the genocide and personally murdered Tutsis and directed soldiers to carry out attacks.
Ngombwa was detained in 2014 on immigration charges in Iowa, where he started a family two decades ago and was popular as a dedicated Christian and father named "Ken".
He was convicted at trial of falsely telling authorities that he was the brother of an exiled Rwandan prime minister and therefore subject to persecution. On that basis, he was allowed into the US territory for the resettlement in 1998 from a refugee camp in Tanzania where his family had been living.
Iowa Judge Reade said that she understood the genocide charges against Ngombwa, but would sentence him only for illegally living in the US and would leave sentence for those acts to authorities in Rwanda, where he is under indictment and will be deported after completing his sentence.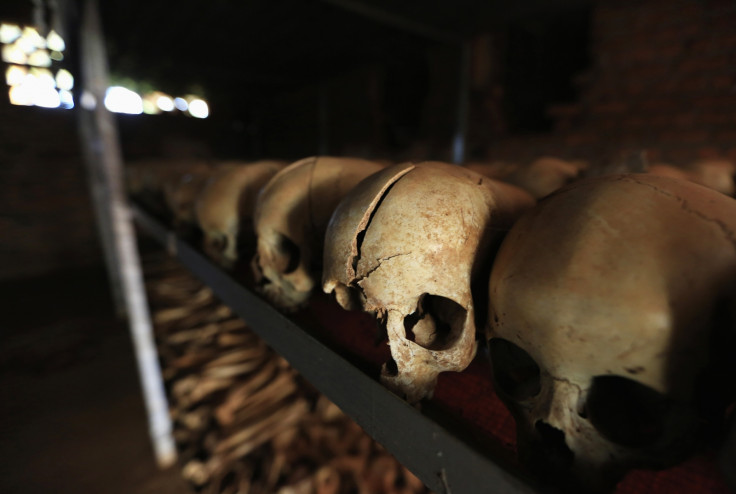 Ngombwa denied any wrongdoing and said he never claimed that he was brother of former prime minister Faustin Twagiramungu, who lives in exile in Belgium; rather he said he was Twagiramungyu's "political brother", agreeing with his positions.
His attorney, Ray Sheets, added that his client has no connection to the genocide or with the extremist party. He claimed that he was known as a good and kind person to his supporters.