US drone strike on al-Shabab training camp kills '150 terrorist fighters'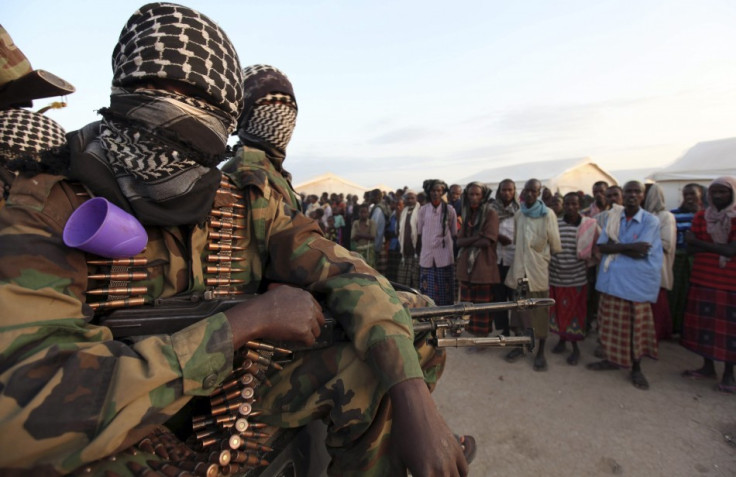 The strikes are said to have killed 150 Islamic militants and were aimed at a facility called Raso Camp, which had been under surveillance for weeks. Fighters at the training camp were preparing to target US and African forces, according to the Pentagon. However, the death toll of 150 was disputed by Somali officers, who put the figure at 27, according to Al Jazeera.
The attack carried out by drones and manned aircraft, reportedly occurred overnight on Sunday in an area about 120 miles north of the country's capital, Mogadishu. "The fighters who were scheduled to depart the camp posed an imminent threat to U.S. and African Union Mission in Somalia forces in Somalia," Pentagon Press Secretary Peter Cook said in a statement.
"This is exactly the kind of counterterrorism strategy the president has laid out," White House Press Secretary Josh Earnest said.
He added that there was no assessment on whether the strike had killed any civilians. "Avoiding civilian casualties is a very, very high priority, both for moral reasons, but also because terrorist organizations like al-Shabab will just use that for recruiting purposes," he said in a USA Today report.
Somalia's Foreign Minister Abdusalam Omer told Reuters the Somalia intelligence agencies had been involved in the formative stages of the attack. "There has to be intelligence on the ground for this to happen. Our intelligence had helped," Omer said.
The Al Qaeda-linked group is battling an African Union military force supporting a Western-backed government. There are numerous reports of foreign jihadists going to Somalia to help al-Shabab, from neighbouring countries, as well as the US and Europe and believed to have between 7,000 and 9,000 fighters.
The last US strike in Somalia was on 22 December 2015. That was the last of 10 attacks to hit the country in that year, according to the Bureau of Investigative Journalism. The US has used several kinds of aircraft in Somalia besides drones, including jets, helicopters and deployed AC-130 gunships – large propeller-driven aircraft.
© Copyright IBTimes 2023. All rights reserved.