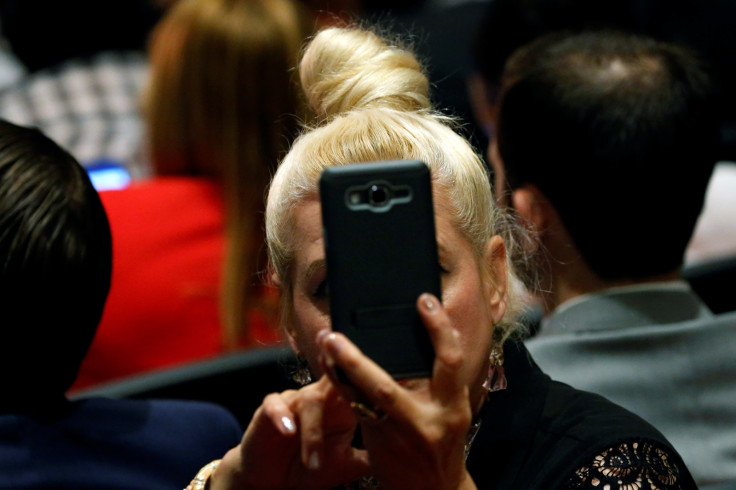 A federal court has jettisoned a New Hampshire ban on voters taking selfies with their ballots in voting booths during elections.
A three-judge panel of the First Circuit Court of Appeals in Boston unanimously upheld a lower court ruling that declared that the state's ban on "ballot selfies" was unconstitutional and violated voters' First Amendment right to free speech.
It was the first time a federal appeals court considered the issue, which is now the rule of the land.
The decision was a profound change in strict laws ensuring complete privacy for voters at polling stations, which typically do not allow any photos or cameras. The laws aimed to protect voters from intimidation.
Only nine states currently allow selfies in the voting booth, while 26 other states have banned selfies through various laws, including prohibitions on bringing cameras into polling places. Current laws on the practice are unclear in another 15 states, reports NBC.
The New Hampshire law, passed in 2014, made it illegal for voters to take photos of their ballots and share them on social media. Breaches were punishable by a fine up to $1,000.
The court ruled that the state has a legitimate interest in trying to prevent voter intimidation. But the ruling added that the ban was overly broad and directed at "an unsubstantiated and hypothetical danger."
"Digital photography, the internet, and social media are not unknown quantities — they have been ubiquitous for several election cycles, without being shown to have the effect of furthering vote buying or voter intimidation," the ruling stated.
"As the plaintiffs note, 'small cameras' and digital photography 'have been in use 'for at least 15 years,' and New Hampshire cannot identify a single complaint of vote buying or intimidation related to a voter's publishing a photograph of a marked ballot during that period."
The American Civil Liberties Union of New Hampshire, which challenged the law, called voting an "act of extraordinary importance" that citizens want to share.
"It is because of this importance that the First Amendment also ensures that citizens are free to communicate their experiences at the polls, including the people for whom they voted if they so wish," said ACLU attorney William Christie, co-counsel in the case.
"As the Court recognised, there is no more potent way to communicate one's support for a candidate than to voluntarily display a photograph of one's marked ballot depicting one's vote for that candidate," he said in a statement.