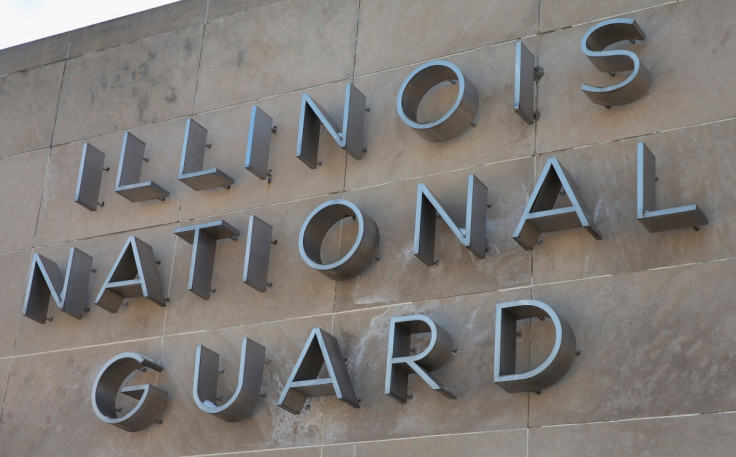 Former Illinois National Guardsman Hasan Edmonds pleaded guilty on 14 December to conspiring to provide material support to the Islamic State (Isis). The 23-year-old of Aurora, Illinois entered his guilty plea at a Chicago federal court one week after his 30-year-old cousin Jonas Edmonds pleaded guilty to similar charges.
Edmonds pleaded guilty to one count of conspiring to provide material support to a foreign terrorist organisation and one count of attempting to provide material support to a foreign terrorist organisation. "Hasan and Jonas Edmonds conspired to provide material support to Isil," John Carlin, assistant attorney general for national security, said using another name for Isis (Daesh). "They admitted planning to wage violence on behalf of Isil in the Middle East and to conduct an attack on our soil."
According to The Associated Press, the cousins planned for Hasan to travel to the Middle East and join Daesh fighters. A plea agreement revealed that after Jonas dropped off Hasan at Midway International Airport in March, he went to Hasan's home to collect several National Guard uniforms to use as a disguise during a planned attack at the Joliet Armory.
CBS News reported the cousins allegedly told an undercover FBI agent of their plan for the armed attack. Court documents reveal that an undercover FBI agent send Hasan a friend request on Facebook in 2014. The two later exchanged a series of messages where Hasan allegedly discussed his plans to travel abroad to fight with Daesh.
"The State has been established and it is our duty to heed the call," he allegedly wrote. "I look forward to the training. I am already in the american kafir [infidel] army ... and now I wish only to serve in the army of Allah alongside my true brothers." Jonas allegedly told the undercover agent about the plan to use the uniforms to access the facility and target officers. Chicago FBI's Joint Terrorism Task Force arrested Hasan before he could board his flight and arrested Jonas at his home.
Charges claim the planned armory attack aimed to kill as many as 150 people. The cousins are both US citizens. Hasan, who is to be sentenced on 18 March, faces up to 30 years in prison. Jonas,, who is to be sentenced 27 January, faces up to 23 years in prison.