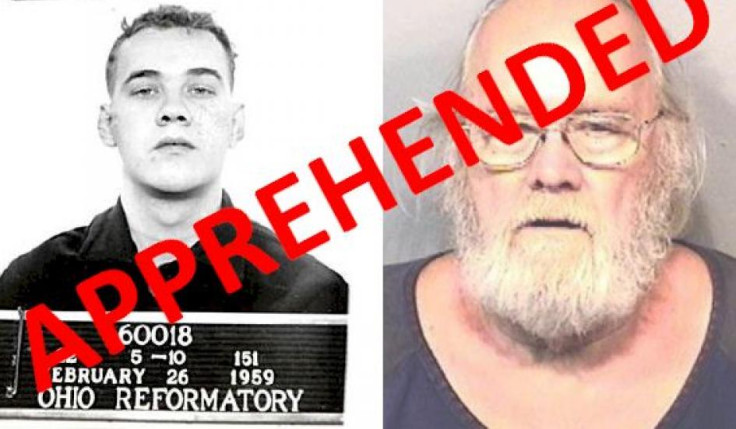 An Ohio man, who was on the run for 56 years, has been captured by police at his home in Melbourne, Florida.
In 1957, Frank Freshwaters pleaded guilty to voluntary manslaughter, after a car accident that left a young father dead. He was given probation, but was later sentenced to 20 years in prison for violating probation.
He was sent to the Ohio State Reformatory, where the jail-break movie The Shawshank Redemption starring Tim Robbins, was shot.
Much like the central character Dufresne, who ingratiated himself to prison staff before plotting his escape, Freshwaters too was "quickly able to earn the trust of the prison officials," Peter Elliott, the U.S. marshal for the Northern District of Ohio explained.
Winning favour among the prison guards Freshwaters was transferred to Sandusky Honor Farm. It was here that he plotted his escape, and fled just seven months later.
In 1975, authorities caught up with Freshwaters in West Virginia. "The governor would not extradite him. The information we received is that they thought he was a good citizen, so they wouldn't do it," Elliott said. "He ran again. He was a smart criminal."
From 1975 until February 2015, the case sat dormant in the Northern District of Ohio and Freshwaters went back into hiding and a life on the run. He travelled through numerous states, where he held various jobs and assumed multiple identities. He is believed to have finally settled in Florida's Brevard County about 20 years ago, according to the Brevard County Sheriff's Office.
His arrest this week comes three months after the Marshals Service created a cold case unit in northern Ohio. Ohio parole officials asked the unit to help find Freshwaters, and after several weeks of investigations, the unit found information that led it to believe Freshwaters was living in Florida's Melbourne area.
U.S. marshals in Florida joined the enquiry and were able to confirm that Freshwaters, now aged 79, was there. He was arrested on 4 May.
Declining to reveal the details of how Freshwaters was finally discovered Elliot said: "It was just good police work. He gave it up right away, admitted who he was. He said his time was up."
On hearing news of the arrest, Richard Flint, the son of the man Freshwaters killed, said he had "mixed feelings."
"He's kind of an old guy now. But he does have to pay for what he's done, that's how I feel about it," said Flint. "Me, personally, I wouldn't pursue it far. They'll probably put him in an honor farm, something real light. He does deserve to do some time. But I'd be absolutely willing to speak to him. I'm not mad about anything," Flint added.
Freshwaters's case was one of the oldest. Elliott said: "We have a saying in the Marshals Service, 'Let no guilty man escape,' and that is so true in this case."