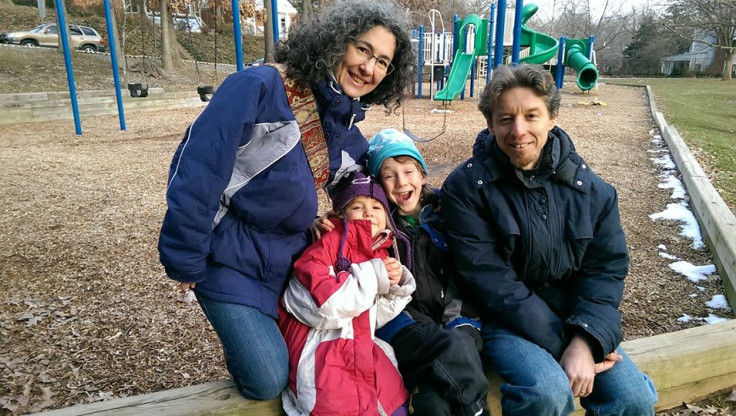 In an apparent victory for so called "free-range" parents and kids everywhere a Maryland mother and father won't be charged with neglect for one incident of letting their two children walk home alone from a park.
County Child Protective Services has ruled out neglect in the case against Danielle and Alexander Meitiv for allowing their children, aged 10 and six, to walk about a mile home last December to their suburban Washington DC home, reports the local Montgomery Community Media. The children were stopped and questioned by police then.
The parents have been investigated three times by authorities tracking the couple who espouse the free-range kids and parenting movement, which encourages children's independence. They're still being investigated by authorities for possible neglect for allowing their son and daughter to walk home from a different park in April. The children were picked up by police and Child Protective Services just three blocks from their home and held for more than five hours that day, according to the couple.
Enormous relief and vindication
The parents are relieved that at least one decision so far has gone their way, but now they plan to sue county authorities.
"It was an enormous relief and vindication," Danielle Meitiv said. "Of course, there's no neglect here. There never was." But she said in a post on Facebook that she and her husband are still worried that "our family and other Maryland families will be subject to further investigations and frightening police detentions simply because our children have been taught how to walk safely in their neighbourhood, including to and from school and local parks."
Their lawyer, Matthew Dowd, said the family was "moving forward with a civil action to make sure that this type of thing doesn't occur again. There is strong Supreme Court court case law that a government agency can't interfere with parenting responsibilities unless there is actual harm shown."