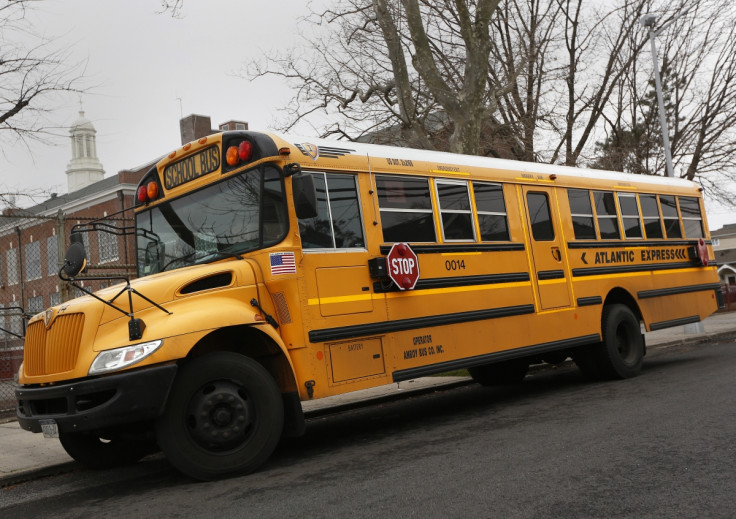 An elementary school principal in Indiana was killed after she pushed students to safety when a school bus lurched towards them. Susan Jordan was killed when the bus at Amy Beverland Elementary School jumped a curb and hit her after she had got the children out of the way.
Rita Reith of the Indianapolis Fire Department told reporters that the bus driver could not explain why the bus had jumped the curb and saw Jordan push several students out of harm's way. None of the 25 students on the bus was injured.
"What we were told, by the bus driver, in the instant that the accident occurred, she saw the principal push kids out of the way of the bus, before it hit her and killed her. She was a beloved principal at that school for 20 years, getting them loaded on the bus," Reith told CNN. "They just loved her," she continued. "Up to the last minute she was alive, she was helping the kids."
Reith told reporters that the incident occurred as buses were lined up for the end of the day. "Everything was just kind of routine. At some point, the bus jumped the curb, again made contact with two of the students, hit an adult and that adult is deceased." The two students, both 10 years old, were transported to Riley Hospital for Children at IU Health in a serious condition although according to the Indy Star, their injuries are not life threatening.
The news outlet added that the incident is being investigated by the Indianapolis Metropolitan Police Department's Fatal Alcohol and Crash Team. The driver was asked to give a blood sample and IMPD North District Commander Chris Bailey said investigators had spoken to several witnesses.
The Metropolitan School District of Lawrence Township cancelled classes on Wednesday (27 January) as "we mourn the loss of our beloved Susan Jordan". The school board praised Jordan for her commitment to the community, calling her "an amazing educator".
"She had a passion for children that is unmatched. The entire Lawrence Township Community mourns her loss and extends our sympathy to the Amy Beverland Community the multitudes of people whose lives she touched."