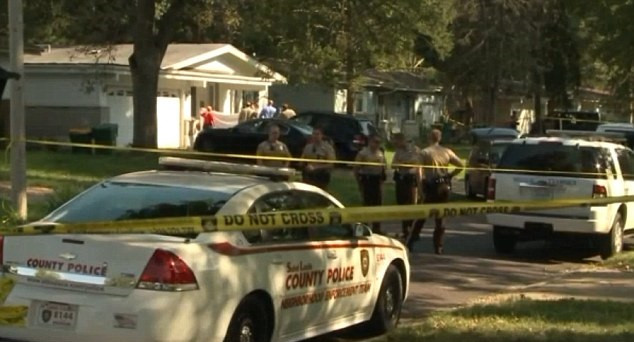 An 11-year-old boy shot a teenage intruder dead after he attempted to break into his family's St Louis home. The boy was home alone with his four-year-old sister on Thursday (3 September) when the teenage tried several times to enter the property.
Police were called to the house where they found the body of a 16-year-old lying in the front foyer. The teenager, whose identity has not been released, had been shot once in the head.
Neighbours reported seeing the boy and the teenager arguing on the porch when the shooting took place. Sergeant Brian Schellman said the intruder was fatally shot after managing to get inside the house.
"An 11-year-old who was inside picked up a handgun and fired one round, striking the suspect and fatally wounding him,' said Sgt. Brian Schellman. "It just seems that at this point anyone can pull the trigger on a weapon, it's very scary," added Schellman.
A second 16-year-old suspect also reportedly fled the scene upon hearing gun shots. He was apprehended shortly after the shooting. Both the boy and his younger sister were unhurt. The children's mother was not at home during the attempted break-in, but is co-operating with the investigation. It is believed she bought the handgun after previous attempted break-ins.
Police say they are investigating why the children were home alone. It was also unclear how the 11-year-old had access to a firearm. The home has been cordoned off during the investigation.
The shooting is the third deadly incident involving children and guns in that part of the St. Louis area in recent weeks. On August 18, 9-year-old Jamyla Bolden was shot while lying in her mother's bed as she did her homework. A week later, 21-month-old Carter Epps died after being shot in the torso.