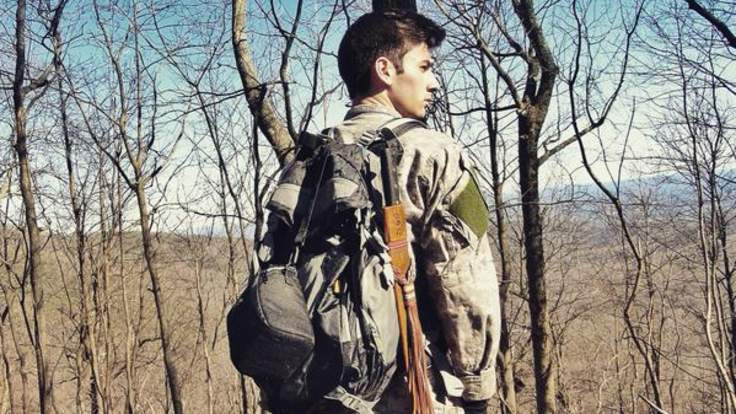 A teenager who was shot dead by police in Pennsylvania had stolen 81 handguns from a gun shop.
Joshua Malave, 18, was killed on Monday (3 August) in Campbelltown, following a shoot-out with police.
Police said officers responding to a burglar alarm found Malave crawling through a soybean field across the street from the Horseshoe Pike Gunshop.
The teen fired one shot at officers, who returned fire, killing him. Investigators found bags filled with handguns and ammunition scattered in the field. Additional firearms were found strewn outside the shop, he added.
District Attorney Dave Arnold defended the officer's actions telling PennLive.com: "They have to make life-altering decisions in a split second. He had many, many guns on him," Arnold said.
"As you got out into the soybean field, there were several different bags and backpacks along the way filled with handguns that were stolen out of the shop."
Malave was from Cinnaminson, New Jersey, about 12 miles northeast of Philadelphia.
He had been among a group of teens arrested on weapons possession charges in July, the Burlington County Times reported. Writing on his Twitter account on 16 July he wrote "fresh out of prison".
The shop owners, Jim and Cheryl Heverling, said in a statement they were thankful for the quick response of law enforcement, and "our thoughts and prayers are with the victim's family."
Authorities are still investigating why Joshua Malave, 18, stole a cache of weapons from the Horseshoe Pike Gunshop in Campbelltown.
No officers were injured in the incident.