US Jewish Groups Reject Israel's Palestinian Bus Separation Plan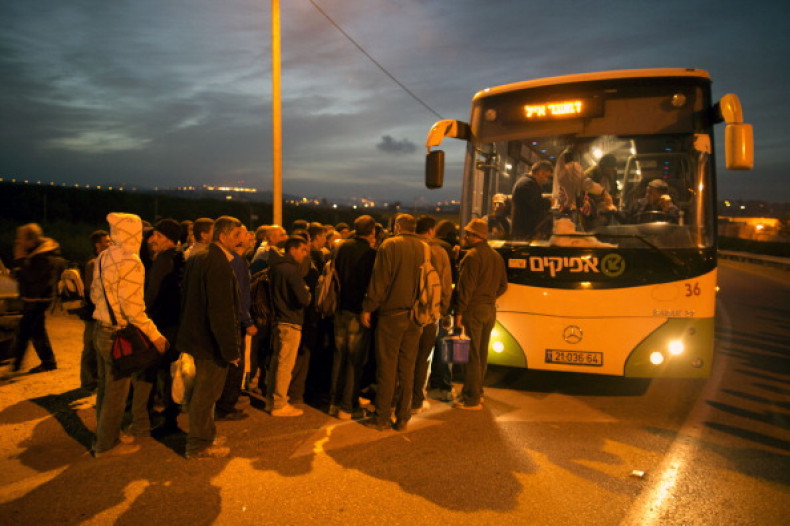 American Jewish organisations have started lobbying the Israeli government against a plan put forward by Israeli Defence Minister Moshe Yaalon to prevent Palestinians from riding the same buses as Israeli settlers.
The influential Anti-Defamation League, the Middle East policy group and the Reform movement have all welcomed an appeal by an Israel's Labour party offshoot to distance themselves from Yaalon's measure.
Hundreds of Palestinians employed in Israel's construction industry travel back and forth from the occupied West Bank on the same buses as the Israeli settlers. They are made to present their travel permits at the only entry point for Palestinians who work in central Israel at the crossing point at Eyal. With the new measure, Palestinians will have to find their separate transportation following the checkpoint.
The arguments used by Israeli settlers in the West Bank is that sharing public transport with Palestinians poses a security risk for them.
However, Israeli rights groups criticised the plan, calling it "racial segregation".
"It is time to stop hiding behind technical arrangements... and admit this military procedure is thinly veiled pandering to the demand for racial segregation on buses," said Israeli rights group B'Tselem.
Following B'Tselem accusations, the Young Israeli Labour group appealed to the US pro-Israel groups to reject Yaalon's plan.
"Defense Minister Moshe Yaalon has decided to forbid Palestinian workers, who work in Israel, to ride buses which also serve Jewish civil population in the West Bank," said the letter.
"This unfortunate decision is a disastrous one in any respect. Apart from being a severely miserable decision in every moral aspect, it also adds a very powerful weapon to the arsenal of those seeking to undermine Israel as a Jewish and democratic state."
Reform movement's president Rabbi Rick Jacob called Yaalon's proposal "a threat to Israel's democracy".