A major Israeli construction company has allegedly bowed to pressure from the international Boycott, Divestment and Sanctions movement and will no longer build houses in the occupied West Bank or East Jerusalem, according to local reports.
Africa Israel Investments, a major holding and investment company based in Yehud, Israel, announced that it will erect 935 apartments in West Jerusalem at the cost of NIS 2.4bn ($570.46m, £396.84m). But now chief executive Oren Hod has said the company will not build beyond the Green Line in the occupied Palestinian territories.
Africa Israel's infrastructure arm Danya Cebus has been building housing units in the West Bank settlements Har Homa, Gilo, Ma'ale Adumim, Ariel and Modi'in Illit (an ultra-Orthodox settlement near the Palestinian village of Bil'in).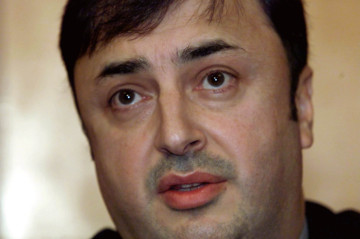 Israeli settlements built beyond the Green Line are considered illegal under international law. According to local sources, the move is due to increased political and security instability in the area.
AFI is owned by Uzbek-born Israeli diamond merchant and tycoon Lev Leviev, who is based London. He has come under intense pressure for his investments in Israeli settlements. In 2008, the UK's Israeli embassy planned to move into Kirya Tower from Africa Israel Investments, but was forced to withdraw when the company's settlement expansion was revealed by British media.
A UK-based solicitor for Lawyers for Palestinian human rights told the Independent at the time that renting space from Leviev was "tantamount to HM Government condoning Israel's settlement building, supporting clear violations of international law, which in some cases [amounts] to grave breaches of the Fourth Geneva Convention, and hindering the possibility of peace in the Middle East".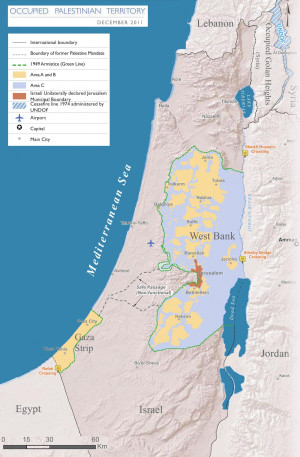 Before this, the UN children's fund (Unicef) said it would no longer be associated with Leviev because of his suspected involvement in the settlement construction. Leviev, a philanthropist, was a Unicef contributor.
In 2010, Danske Bank added Africa Israel to a list of companies that do not meet its social responsible investment policy, after BDS campaigning.
AFI's decision means that the company will not be involved in new tenders for settlements in Psigat Zeev, Har Homa and Givat Hamatos.
The Israeli government issued final approval for the construction of 2,600 houses in the occupied East Jerusalem, raising indignation in the international community.
In particular, the construction for housing units in Givat Hamatos is considered "destructive of the two-state solution", according to Israeli NGO Peace Now.
"Netanyahu continues his policy to destroy the possibility of a two-state solution," it said in an online statement. "He is doing so in the West Bank and he is doing so in East Jerusalem."
The group argues that the building of housing units in Givat Hamatos "divides the Palestinian state and blocks the possibility to connect the Palestinian neighbourhoods in south Jerusalem with a future Palestinian state".
Israeli Prime Minister Benjamin Netanyahu hit back at US and European criticism over illegal settlements beyond the Green Line, saying that critics "disconnected from reality".