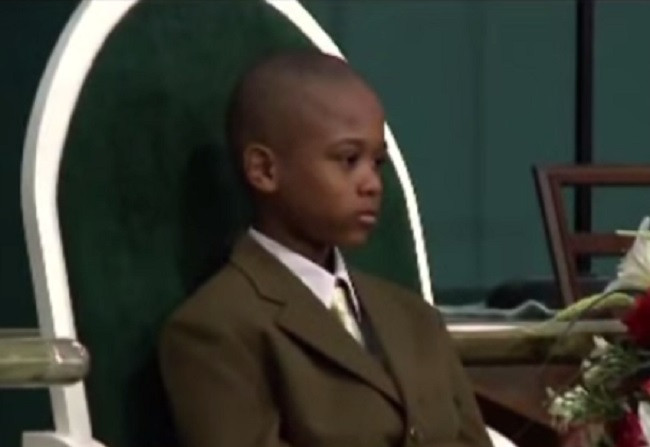 A 10-year-old managed to escape the clutches of a kidnapper by singing a gospel song non-stop for three hours.
Willie Myrick is lucky to be alive after he was grabbed by a man and forced into a car near his home in Atlanta earlier this month.
But the boy did not lose hope and turned to singing his favourite gospel song, Every Praise, by Hezekiah Walker, to get through the ordeal while the man drove around for almost three hours.
But the man became so irritated with his singing that he finally threw him out of the car.
"He was cursing at me telling me to shut up and didn't want to hear a word from me," the boy told ABC affiliate WSB-TV.
"He said if I told anyone, he would hurt me, like in a bad way."
Touched by his story, Walker, the grammy award-winning singer, visited the boy at his local church where there was a special service celebrating his return.
Walker told WSB-TV that he believes God spoke through him to "save that boy's life".
He said: "You never know who you're going to touch."
Police are still looking for the boy's kidnapper and are urging people to contact them with any information.