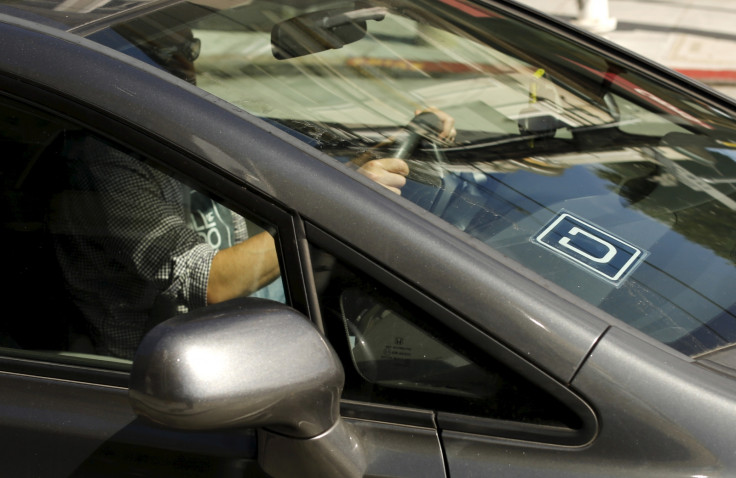 Nearly 500 Uber vehicles were seized by the New York City Taxi and Limousine Commission amid a city-wide crackdown on illegal pickups by black and livery cars.
The NY Post reported that the commission seized 496 cars affiliated with Uber between 29 April and 15 June for illegally picking up passengers through street hails. Drivers of black and livery cars are only permitted to conduct pre-arranged pickups, through a dispatcher or a smartphone app.
"Street hails are not permitted on the Uber platform — period," company spokesman Matt Wing told the NY Post. "This is a small group of bad actors and the violations add up to less than one hundredth of one period of our rides over the same time period."
Many of the Uber vehicles seized were discovered doing illegal pick-ups at John F Kennedy International Airport. In April alone, the Taxi and Limousine Commission issued 431 tickets to unlicensed operations throughout New York City.
"The law is increasingly being violated by services such as Uber and non-licensed hustlers," Tweeps Phillips-Woods, the executive director of the Committee for Taxi Safety, said.
Taxi and Limousine Commission Chairwoman Meera Joshi said it was increasing law-enforcement at airports.
"We've been beefing up our presence at the airports for over a year now, and the numbers tell the tale," Joshi told the Post. "Our airports are the gateway for tens of millions of visitors to our city each year, and ensuring their safe transportation and that they aren't ripped off is an important part of the TLC's core mission."
Data reveals that there are nearly 19,000 drivers affiliated with Uber bases, according to the Post.
"The fact that the Tlc has seized such a staggering amount of Uber cars in such a short period of time only shows that more oversight is needed," Phillips-Woods said.
According to NYC Tlc spokesman Allan Fromberg, 938 black, livery and luxury vehicles have been taken off the streets after a change in policy. Drivers previously were given a summons and did not have their vehicles seized.
"Our officers noted an uptick in illegal activity attributed to licensed for-hire vehicles acting outside their authority," Fromberg told reporters. "And seizures have a greater deterrent value than summonses alone."
According to the NY Daily News, Uber said it would "deactivate" drivers who were found to violate Tlc policy regarding street hails.