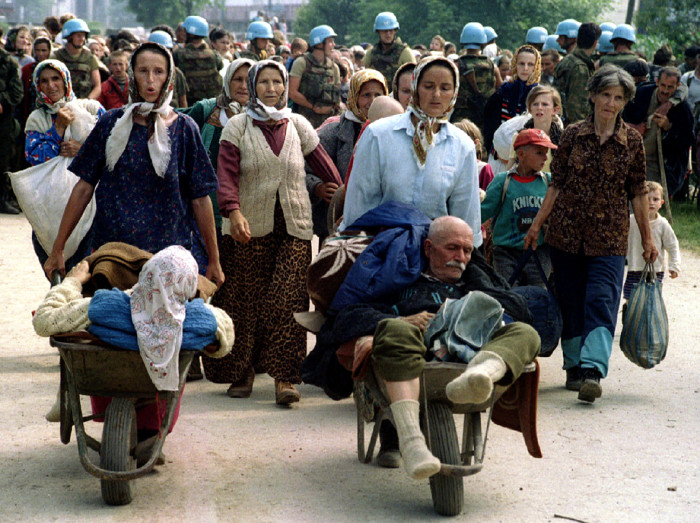 War crimes investigators in the United States want to deport up to 150 Bosnian Serbs suspected of involvement in "ethnic cleansing" during the 1992-95 civil war in the former Yugoslavia in which hundreds of thousands died.
The suspects include a football coach in Virginia, Las Vegas casino workers and an Ohio metal worker. Some are suspected of involvement in the 1995 Srebrenica massacre in which over 8,000 Bosnian Muslims were killed in the worst atrocity in Europe since World War II.
The war crimes section was established by the US immigration agency in 2008 and investigates people suspected of atrocities in places including Rwanda and Ethiopia, but Bosnian immigrants have been given most attention.
"The more we dig, the more documents we find," Immigration and Customs Enforcement historian Michael McQueen told the New York Times.
"The idea that the people who did all this damage in Bosnia should have a free pass and a new shot at life is just obscene to me."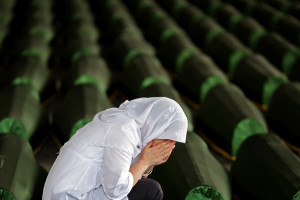 Hundreds of thousands of Bosnian Serbs, Croats and Muslims migrated to the US during and after the conflict, but checks on their past were cursory.
"All of these people really came into the United States under the radar," said Bosnia war crimes expert Lara J. Nettelfield, a lecturer in Politics and International Relations at Royal Holloway, University of London. "There really wasn't much attention given to this problem for years."
Some 64 suspects have already been extradited from the US to Bosnia. They include Marko Boskic, a construction worker from Massachusetts who concealed his involvement in carrying out executions. He was sentenced to 10 years in prison for war crimes.
However lawyer Christopher Brelje, who represents 12 Bosnian Serbs threatened with deportation in Phoenix, Arizona claims they are being made scapegoats by virtue of being in the region during the war. Although they were in the Serb military based around Srebrenica, he says, they were "grunts in the trenches" rather than killers.
"[The war crimes investigators] got excited and said, 'Bad things happened over there; let's punish some people'," says Brelje. "But these guys didn't do anything wrong."