National Geographic magazine is celebrating the 100th anniversary of the founding of the US National Park Service with a special year-long exploration of the power of parks. The January 2016 edition of the US magazine features day-to-night images of landmarks including the Grand Canyon and Yellowstone Park, by photographer Stephen Wilkes.
Stephen uses digital-imaging technology to create time-spanning panoramas, continuously shooting thousands of images day and night from a fixed position. He then selects what he considers "the 50 best moments" from a shoot and decides on the image's time vector – where in the frame the day-night cycle will begin, and which way time will proceed: top to bottom, left to right. Then he digitally blends the photos to layer parts of some on parts of others, creating a seamless composite image.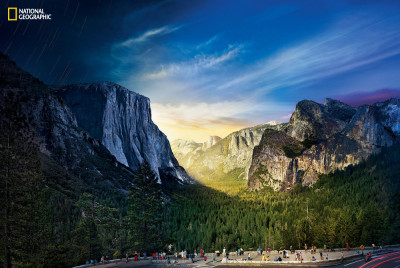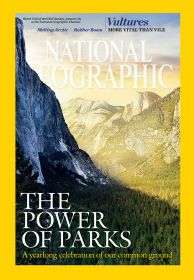 A special National Geographic portal called Explore the Power of Parks, which is dedicated to exploring how to preserve our wild places, is set to feature new content throughout the year. It will also include the latest magazine stories and photos, travel guides with maps and tips from the experts, plus videos, photo galleries, educational resources and the ability to book authentic and meaningful travel experiences online. It will aggregate content from a major series in National Geographic magazine that launches with the January 2016 issue, and includes many digital-only features, videos, news stories and more.
In the early months of 1916, America had 14 national parks, the oldest being Yellowstone, which had been set aside by federal law back in 1872 as the first national park in the world. The US realised it needed a coherent definition of what a national park should be, supported by a single agency empowered to manage, defend and oversee the expansion of the parks. In August of that year, US Congress passed an act that President Woodrow Wilson signed, thus creating the National Park Service.
In the past hundred years, the National Park Service has grown from 37 protected areas to more than 400. From hallowed battlegrounds to Native American archaeological sites and breathtaking vistas, the NPS is working to ensure that the nation's historical and natural treasures will be available for generations to come.