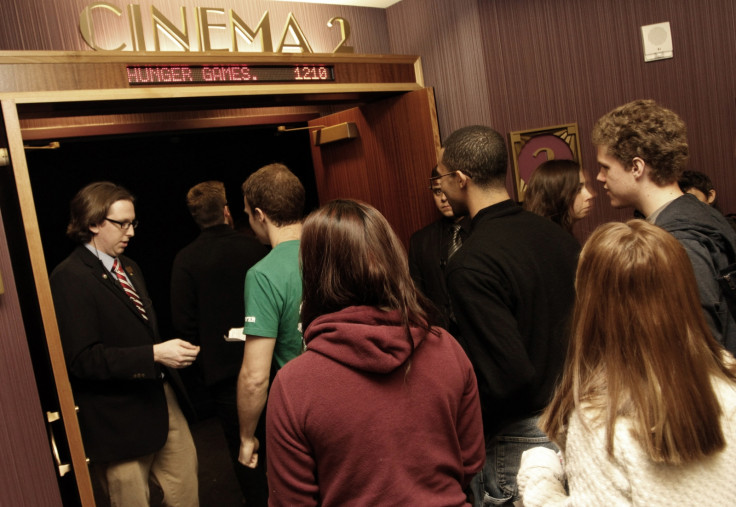 Regal, one of the largest cinema chains in the US, has begun searching bags of film-goers following a string of mass shooting attacks in movie theatres across the country. While the policy change was not formally announced by the company, some reports that customers had their bags checked at some of the chain's 570 theatres this week.
"Security issues have become a daily part of our lives in America. Regal Entertainment Group wants our customers and staff to feel comfortable and safe when visiting or working in our theatres," the company states in its admittance procedures page.
It continues: "To ensure the safety of our guests and employees, backpacks and bags of any kind are subject to inspection prior to admission. We acknowledge that this procedure can cause some inconvenience and that it is not without flaws, but hope these are minor in comparison to increased safety."
According to the BBC, an axe-wielding man in Tennessee was shot dead by Nashville police earlier this month. No one was hurt during the incident. Another incident, two weeks before the attack in Nashville, left two dead and nine injured when a man attacked a Lafayette, Louisiana theatre.
Despite being touted as a security procedure, some are speculating it is actually a snack check policy. The Los Angles Times reported that some customers took to social media to express their concerns Regal would use the bag checks to stop movie-goers from bringing their own snacks to the cinemas.
Like other cinema chains, Regal does not permit outside food and drinks to be brought into its theatres. According to the LA Times, Regal is the first major cinema chain to formally adopt a bag check policy in all of its locations nationwide. Other cinema chains, including AMC and Cinemark declined to comment when asked about their bag check policies.