Connecticut: Human limbs discovered near New Haven train station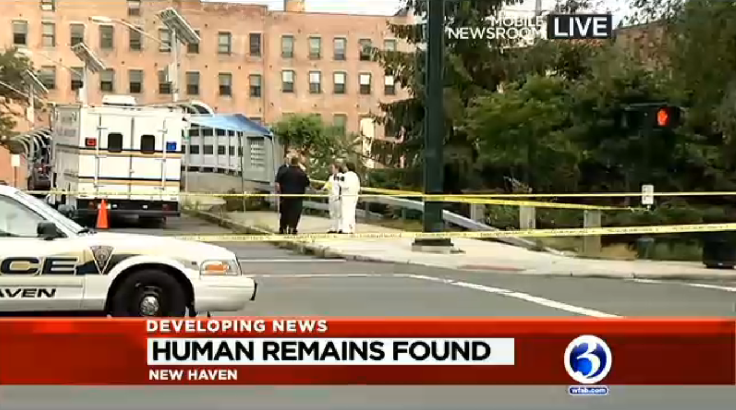 Police in New Haven, Connecticut made a gruesome discovery on Wednesday (15 July) when a pair of human legs was found late in the morning near a train station.
According to police, authorities found the pair of legs along a fence surrounded by thick foliage by the State Street Railroad Station. By Wednesday evening, police found a human arm in a plastic bag on a ledge underneath the Chapel Street bridge near Union Avenue, WFSB reported.
Authorities told reporters the limbs had been by the train station for nearly a week. New Haven Officer David Hartman told reporters, "We don't know at this point by looking at the evidence we found whether the person is white, black, hispanic, male, female, no indication of age".
However, the remains were sent to the state medical examiner, who will attempt to determine the age, gender and race of the person or people whose remains were discovered.
Hartman added, "Sometimes we've had people who are dismembered, if in fact that's the case. This could happen to try and throw investigators off as to where a person is and who [that] person is."
Police were alerted to the severed limbs by an unidentified man who approached an officer about the gruesome discovery and brought the officer to where the legs were.
According to WFSB, New Haven Police Major Crimes Division and the Bureau of Investigation are investigating the case. Investigators are looking into missing persons reports to see if they can identify the victim or victims.
WCVB Boston reported that Connecticut State Police is using a cadaver dog to help the investigation. Hartman said police are unsure whether the arm and the legs found are related.
© Copyright IBTimes 2023. All rights reserved.