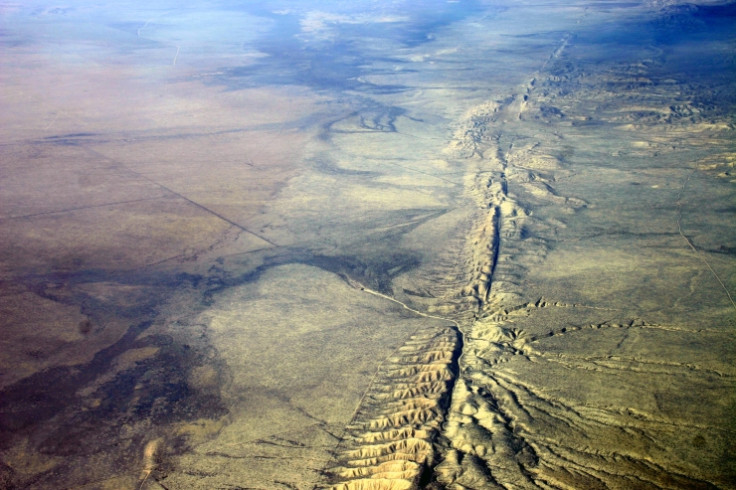 California scientists have pitched a plan, during a meeting in Japan, to develop a global network of app-enabled smartphones — already equipped with sophisticated vibration sensors — to create a kind of flash-mob earthquake early warning system.
The Android app they launched in the Google Play Store in February — MyShake — compiles motion data from smartphones' sensors into a server at the seismology lab of the University of California, Berkeley, to determine whether an earthquake occurred — or is about to occur.
In Japan, where the population is particularly alert to the risk of earthquakes, 170,000 smartphone users have already downloaded the app.
But the scientists from the Berkeley Seismological Laboratory are hoping for far more around the globe, they noted in a recent presentation to the annual Japan Geoscience Union Meeting.
"We have the app downloaded by people all over the world, but currently, the density of the phones" that use the application is "still relatively low," Qingkai Kong, a doctoral student who worked on the project told the Daily Cal student newspaper.
The ideal scenario would be to have every smartphone in existence feeding motion data to the server, to create as complete a profile as possible of the earth's movements all over the globe.
In-ground public seismic sensors run by governments, universities and labs already collect a massive amount of movement data, but even more would significantly improve detection. In addition, many areas of the globe that are not well served by public sensors still have "millions of smartphones," and a good smartphone network could begin to fill in some of the gaps, noted Richard Allen, director of the Berkeley lab.
The data collected could in turn be used to alert residents as quickly as possible about a quake, potentially saving countless lives. All smartphones have built-in accelerometers that detect motion, which serves a number of functions for the phone, such helping to orient photos on the screen.
The trick for the app was to "teach" phones — using algorithms designed by the scientists with the help of Telekom Innovation Laboratories — the difference between human movement and movement of the earth.