A man has been arrested near the White House after he told Secret Service agents that he had a bomb in his vehicle as he drove to a checkpoint.
The arrest on Saturday (18 March), which happened while President Donald Trump was spending the weekend at his Palm Beach estate in Florida, led to an immediate increase in security at the official presidential residence in Washington DC.
Police reported that the suspect claimed to have "a bomb in the trunk" of the stolen Chevrolet Impala he was driving while holding something in his right hand. The man, identified as 29-year-old Sean Keoughan, told police "this is a test" as he was pulled from his car and forced to the ground by officers, NBC News reported.
Police said Keoughan was driving a car registered in Indiana and reported stolen in Roanoke, Virginia. He was placed under arrest for false bomb threats and unauthorised use of a vehicle and was due to be charged today (Sunday).
The incident occurred just hours after a suspected intruder was detained for jumping over a bicycle rack next to the White House fence on Pennsylvania Avenue. The man, identified as 58-year-old William Rawlinson of Silver Springs, Maryland, reportedly stood "yelling nonsensical statements," the New York Times reported.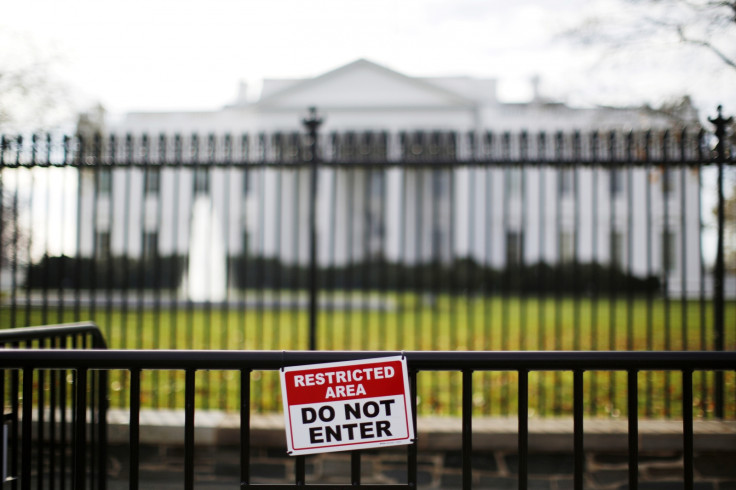 Trump was not home for neither incident but was in the White House on 10 March when another man made it to the White House grounds. The man, who said he was a friend of the president and had "an appointment," was identified as 26-year-old Jonathan Tuan-Anh Tran of Milpitas, California.
According to The Times, Tran managed to roam the grounds for 17 minutes as Secret Service agents failed to respond to many alarms. Authorities said Tran was carrying a backpack with two cans of pepper spray, a book by Trump, and a letter to the president among other things. He was eventually stopped near the entrance at the South Portico.