The Senate Intelligence Committee investigating claims of Russia interference in US politics has issued a warning to France and Germany, who face crucial elections in the coming months.
The committee chair, Republican Richard Burr and vice-chairman, Democrat Mark Warner, made a display of bipartisanship in a press conference on 29 March, discussing an investigation into Russia's meddling with US elections.
The two senators announced a thorough investigation into the links between Russia and President Donald Trump in during the electoral campaign, for which around 20 people will be interviewed, including Trump's son-in-law and close adviser Jared Kushner. "We know that our challenge is to answer that question for the American people," Burr said.
Burr also warned Russia's efforts to influence election may extend further than the US, into the heart of the European Union.
"What we might assess was a very covert effort in 2016 in the United States, is a very overt effort, as well as covert, in Germany and France," he said, adding "I think it's safe by everybody's judgement that the Russians are actively involved in the French elections."
According to the senators, Russia seeks to weaken the US position in the world and to position itself as a "balance disrupter". "We feel part of our responsibility is to educate the rest of the world about what is going on because it is now into character assassination of candidates," Burr said.
The US warning comes a few days since the French far-right, anti-Europe presidential candidate Marine Le Pen visited Russia and met with Russian President Vladimir Putin on 24 March.
"We by no means want to influence the current events but we reserve the right to communicate with all representatives of all political forces of the country, as do our partners in Europe and the United States for example," Interfax news agency quoted Putin as telling Le Pen.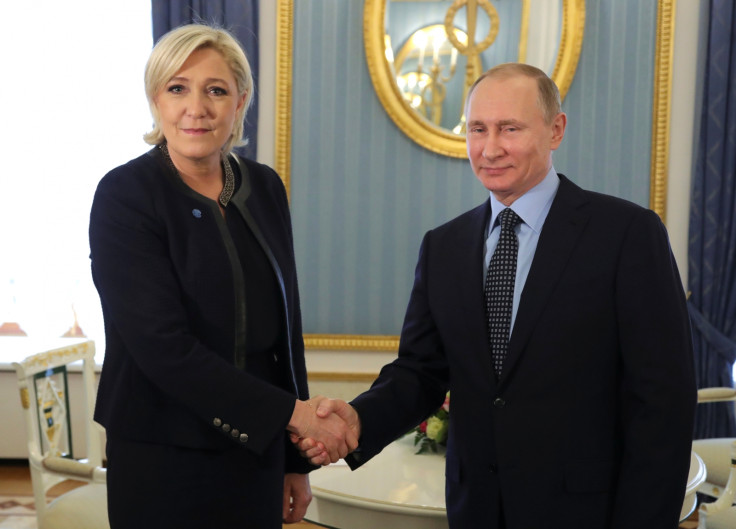 Le Pen's main rival, Emmanuel Macron, was hit with a swirl of unsubstantiated rumours of being involved in a homosexual affair a few months ago, which are believed have originated from Russian hackers.
The tactic of using "fake news" to attempt to influence election results was also addressed by Warner and Burr, who stressed the importance of exposing the activity of Russian hackers. Warner said included reports of "upwards of 1,000 paid Internet trolls" who spread false negative stories about Democrat candidate Hillary Clinton in the run up to the election.