Newly disclosed records and emerging interviews suggest that decades after the World War II, United States agencies, like the FBI and CIA had hired at least 1,000 Nazis as Cold War spies.
This was revealed by Richard Breitman, a Holocaust scholar at American University who was appointed team to declassify war-crime records.
Declassified records have revealed intensive recruitment of Nazis, referred to as anti-Soviet "assets," despite concluding in one instance, at least, that the a spy was formerly guilty of, "minor war crimes," reported The New York Times.
Intelligence leaders like J. Edgar Hoover from the FBI and Allen Dulles from CIA made the decision to overlook the Nazi agents' "moral lapses" from the past over their intelligence value against the Russians.
The US government's links to Nazi spies surfaced around the 1970s. However, evidence including interviews with current and former government officials reveals that Nazis were being recruited even earlier than that with officials cleverly concealing the ties.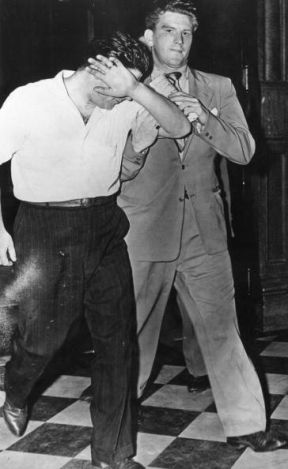 "U.S. agencies directly or indirectly hired numerous ex-Nazi police officials and East European collaborators who were manifestly guilty of war crimes.
Information was readily available that these were compromised men," said Norman Goda, a University of Florida historian who served on the declassification team.
Goda predicts the tally of Nazis-turned-spies is much higher than previously believed.
According to a government official, in 1994, a CIA-backed lawyer urged prosecutors to drop an investigation on an ex-spy who was alleged to have played an active role in the Nazis' massacre of several thousand Jews in Lithuania.
In another instance, a Nazi spy, Otto von Bolschwing, who had written policy papers on how to terrorize Jews, was not only hired by the CIA after the war but also relocated to New York City in 1954, along with his family.
His son, Gus von Bolschwing said the relationship was a mutually convenient deal.
"They used him, and he used them. It shouldn't have happened. He never should have been admitted to the United States. It wasn't consistent with our values as a country," said 75-year-old Gus von Bolschwing in an interview, reported The New York Times.