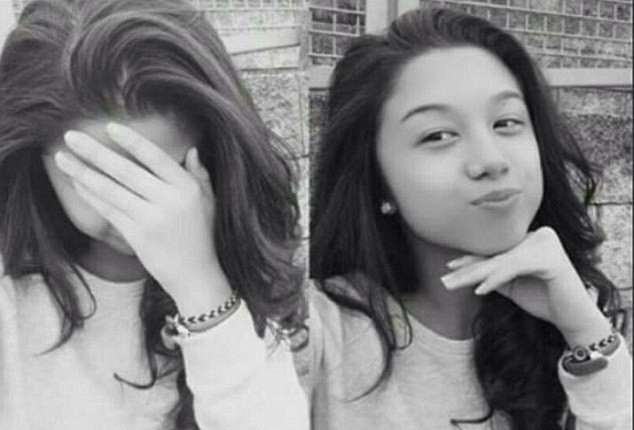 A 13-year-old girl took her own life after her father cut off her hair as a punishment and the video of her being reprimanded was posted online.
Izabel Laxamana, from Tacoma, Washington, leaped to her death from a bridge above a motorway on the Interstate 5 freeway on Friday (29 May).
She was still alive when she was take to hospital, but died from her injuries the next day.
In the 15 second video clip, Izabel is seen standing over a pile of her long, black hair as a male voice can be heard admonishing her.
In the footage, the man, believed to be the teenager's father, describes her roughly shorn hair as "The consequences of getting messed up." He adds: "Man, you lost all that beautiful hair. Was it worth it?'"
Izabel is heard responding timidly "No." He then asks her how many times she was warned. Speaking in a low voice she says "a lot".
Social media photos from before the video was taken show her sporting long hair.
However, Tacoma police claim that Izabel's father did not upload the video, and never meant for it to be published.
Speaking to the New York Daily News, officers investigating the case said the video was uploaded by a third party who "thought they were being of help" sharing it more widely.
Police have also denied that the video and Izabel's suicide are directly linked. They have also ruled out bullying at Giaudrone Middle School as a possible motive in her decision to take her own life, following speculation online.
According to Tacoma's News Tribune newspaper, medical examiners have ruled her death a suicide.
To speak to a skilled, trained counsellor in the US, call the National Suicide Prevention Lifeline on 1800 273 8255.
In the UK the Samaritans also provides a free support service for those who need to talk to someone. They can be contacted through Samaritans.org or on 08457 90 90 90, 24 hours a day, 365 days a year. Call charges apply.