The US has time and again warned that it will withdraw from multi-nation organisations that depend heavily on the country's financial contributions without substantial results to show for it.
After announcing its exit from the Paris Climate Accord, which Trump said was preventing the progress of American industry, the US now plans to quit the United Nations Educational, Scientific and Cultural Organization (Unesco) over "mounting arrears", "the need for fundamental reform" and "continuing anti-Israel bias".
State Department spokesperson Heather Nauert said in a statement that following its withdrawal on 31 December 2018, the country would "establish a permanent observer mission" instead "to contribute US views, perspectives and expertise on some of the important issues undertaken by the organisation, including the protection of world heritage, advocating for press freedoms, and promoting scientific collaboration and education."
While the UN agency has been accused of politicising issues, the US' choice to leave has been condemned by many, who believe that there is a higher chance of making change from within rather than as an observer.
Director General of Unesco Irina Bokova expressed profound regret at the decision. "In 2011, when payment of membership contributions was suspended at the 36th session of the Unesco General Conference, I said I was convinced Unesco had never mattered as much for the United States, or the United States for Unesco," she said in an official statement.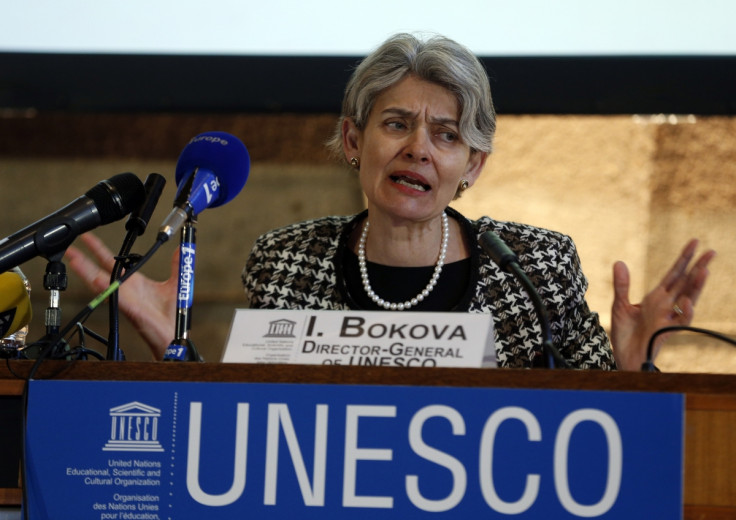 "This is all the more true today, when the rise of violent extremism and terrorism calls for new long-term responses for peace and security, to counter racism and antiSemitism, to fight ignorance and discrimination."
Daniel H Weiss, president and CEO of The Met (Metropolitan Museum of Art) announced that it would continue to work with Unesco despite the US government's withdrawal. "President Trump's decision... undermines the historic role of the United States as a leader in this effort and weakens our position as a strong advocate for cultural preservation," he said.
Acknowledging that the UN agency was "imperfect", Weiss also stressed that the organisation had been an important leader.
While numerous politicians came out in support of Trump's move, liberals took to Twitter to slam the government and the president.