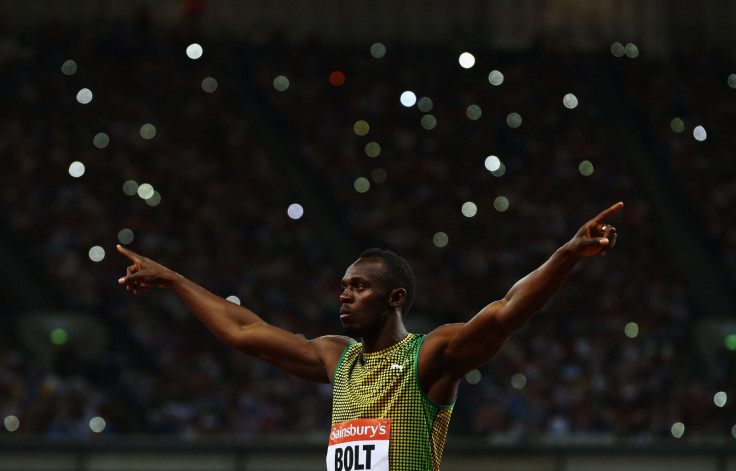 Six-time Olympic sprint champion Usain Bolt will compete at the London Anniversary Games, British Athletics has confirmed.
The Jamaican won three of his Olympic golds at the Olympic Stadium at London 2012 and returns to the capital after a two-year absence.
"London is a special place where I love to compete and I am looking forward to the Sainsbury's Anniversary Games on July 24," he said.
"I have great memories of competing in the Olympic Stadium in the summer of 2012 and in the previous Grand Prix meets in London.
"The British fans are always great and I expect there will also be a lot of Jamaican fans in the stadium. It will be amazing to put on another great show for them under the floodlights on the Friday night."
Bolt has suffered from injuries and problems with his form this season in preparation for the World Athletics Championships in Beijing.
He joins a stellar line-up in the English capital alongside 'Super Saturday' gold medallists Jessica Ennis-Hill, Mo Farah and Greg Rutherford, an event which marks three years since the Olympic Games.
Confirmation of Bolt's participation in the Games comes after the Government gave him a tax exemption to compete.
Her Majesty's Revenue and Customs demands a share of any appearance fee or prize money an athlete like Bolt might attain while competing, a regulation that has seen him stay away from British shores.
But Chancellor George Osborne has dropped this stipulation for the summer, which has previously seen 14-time major tennis champion Rafael Nadal restrict his competitive appearances in Britain.
While Bolt's appearance is a major boost to British athletics ahead of what is quickly becoming a key meet in the domestic calendar, one of its leading athletes was embroiled in another controversy overnight.
Mo Farah was accused of swearing at British team-mate Andy Vernon after winning the 5,000m in Lausanne.
Farah's first race since the emergence of the doping allegations against his coach Alberto Salazar ended with an angry exchange with Vernon.
The double Olympic champion labelled Vernon an "embarrassment" during a row on Twitter in February and at the end of the race in Switzerland Farah rejected a handshake from his rival.
"I went to shake his hand and he turned his back on me," said Vernon, who added that Farah swore at him. "I wanted to bury the hatchet."
"I'm going up to Font Romeu [to train with Farah] in a few days' time and I just wanted to end it.
"To not even be a sportsman and shake my hand, I think is pretty disgraceful, to be honest. Like in the armed forces, you salute the rank not the person sometimes.
"I wanted to congratulate the performance. Whether we're friends or not, I can appreciate a good performance but I get that reaction."