Following 19 days of captivating competition, 42 sports and over 300 events that led to the awarding of some 2,102 medals, the Rio Olympic Games drew to a close on Sunday (21 August) in a grand ceremony during which the torch was officially passed onto Japan as a new cycle now gears towards Tokyo 2020.
The first South American Olympics were a phenomenal success from a British perspective as Team GB, producing their best overall performance for 108 years, beat China to second place in the final medal table and became the first host nation ever to improve upon their home tally in the next Games.
It was not all positive, however, with the world's biggest sporting event taking place against an unfortunate backdrop of doping hysteria, disappointing attendances and numerous scandals ranging from Ryan Lochte's robbery saga to boxing judging controversy and a ticket tout probe.
With all that in mind, members of IBTimes UK's London-based sport team breakdown their best, worst and most memorable moments from Rio 2016...
George Flood
Biggest star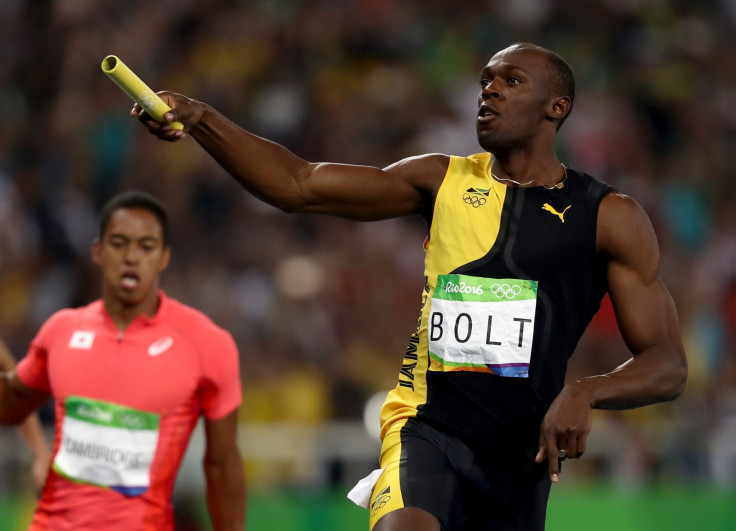 Michael Phelps and Katie Ledecky were once again the talk of the pool, while compatriot Simone Biles' five medals – including four golds – have made the diminutive gymnast a household name worldwide. However, sprint superstar Usain Bolt's success in completing an unprecedented 'triple triple' further cemented his legacy as the most dominant track and field athlete of all time. You fear for the declining popularity of athletics when he finally decides to hang up his spikes in the not too distant future.
Best moment
For Team GB, the sheer tension and eventual relief involved in the women's hockey final victory over the Netherlands – achieved courtesy of a stellar penalty shootout performance from goalkeeper Maddy Hinch – really stands out, not just as a historic achievement but also as a potential catalyst for more girls to get involved in an accessible sport at school level. Elsewhere, Wayne van Niekerk's world-record breaking 400m triumph for South Africa was nothing short of phenomenal.
Worst moment
Lutalo Muhammad was literally one second away from winning gold in the men's -80kg taekwondo final, only to see his dream cruelly snatched away by the latest of kicks from Ivorian opponent Cheick Sallah Cisse. His distraught and tearful post-bout interview was incredibly difficult to watch and painfully captured the distress involved in such a dramatic loss. He should still be so proud of the achievement.
Best Team GB medal
The Brownlee brothers' exhausted embrace after claiming gold and silver at the end of a truly gruelling triathlon race was among the most iconic images from Team GB's superb medal haul. For Alistair to have become the first Olympic triathlon champion ever to retain his title after undergoing ankle reconstruction surgery last year was testament to his incredible powers of recovery and resilience.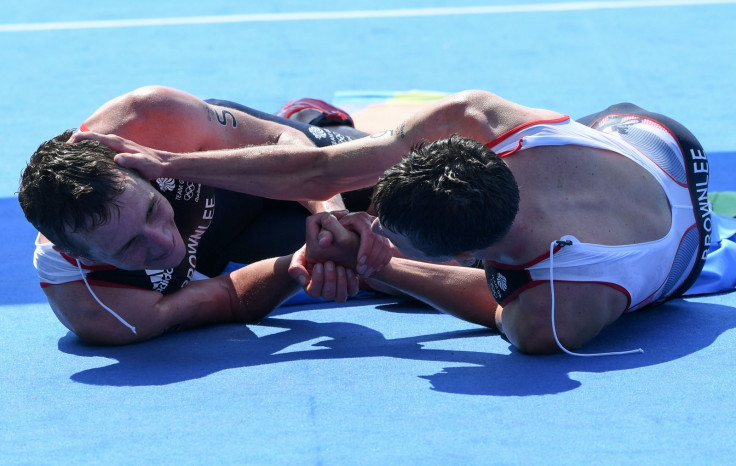 Ugliest scandal
While it may have made for intriguing headlines, the regrettable and frankly bizarre Ryan Lochte 'robbery' saga became a major distraction and initially did little to help Rio's checkered reputation.
Most enjoyable sport
The fast and furious game of rugby sevens unquestionably proved an enormous hit with spectators on its Olympic debut. Fiji living up to significant expectations and claiming their first medal of any colour was the icing on the cake, even if it did come at the expense of a shock win for Great Britain.
Best commentator/pundit
Not quite a commentator or pundit, but the experienced Hazel Irvine further proved herself to be arguably the BBC's most impressive sports presenter in Rio. Smooth, unflappable and always professional with more than a hint of good humour, her versatility appears to know no bounds.
---
Nick Howson
Biggest star
Perhaps no Olympic Games ever will be dominated by one single athlete in the same way Usain Bolt has left his mark on the sporting movement. The worry remains the lack of genuine candidates to fill the Jamaican's shoes.
Best moment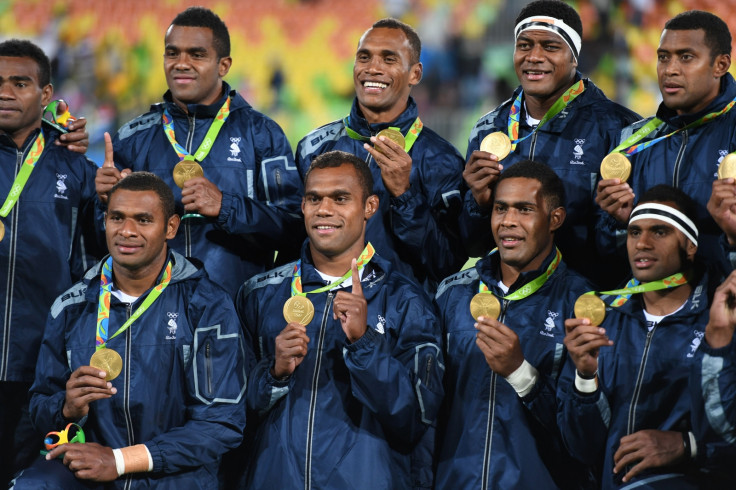 Fiji ending 60 years of hurt by claiming their first ever Olympic medal as the men's rugby sevens team won gold with one of the most stylish and widely celebrated displays of the entire Games, in an event they have made their own.
Worst moment
Every single time an athlete from Russia competed at the Games it was another reminder of how the spineless International Olympic Committee (IOC), who overlooked irrefutable evidence of state-sponsored doping, inexplicably allowed athletes from the eastern powerhouse to participate in Rio.
Best Team GB medal
Amid the stunning narratives and history which surrounded many of the 67 medals won by Great Britain, there was no single performance which could outdo Adam Peaty who completed the dream double of Olympic gold and a world record in the 100m breaststroke.
Ugliest scandal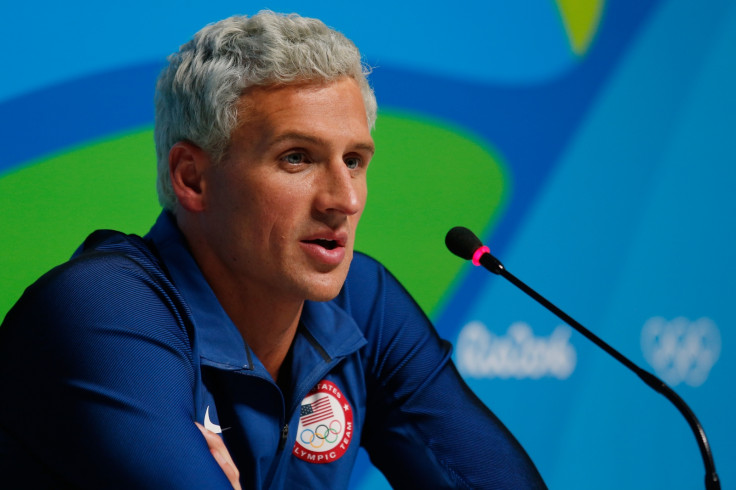 Ryan Lochte completed his transformation from Olympic legend and slayer of Michael Phelps in London to silver-haired looney when he lied about a robbery involving people posing as Brazilian police.
Best commentator/pundit
Michael Johnson was not just coolness personified while working for the BBC athletics team, he made an art out of contributing unique insights to a sport which is the most accessible and popular at any Olympic Games.
Most enjoyable sport
Very few sports could match the drama at the Olympic Hockey Centre where there were late goals, controversial decisions and fairy-tale victories for Argentina's men and Great Britain's women.
---
Josh Evans
Biggest star
At just 4ft 8 inches tall, it feels laughable to call Simone Biles the 'biggest' star of the Games - but she was certainly Rio's breakthrough athlete. The American won four golds and one bronze medal in Brazil to knock the better-known Michael Phelps and Usain Bolt off the back pages for a little while.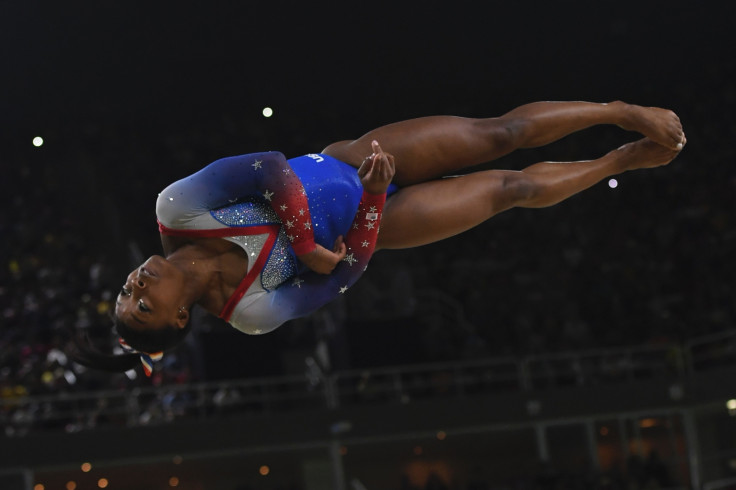 Best moment
Throughout the Games, there is the temptation to roll out cliches about sport being a binding force. But in an Olympics dominated by talk of doping and half-empty stadiums, the image of South Korean gymnast Lee Eun-ju and North Korea's Hong Un-jong posing for a selfie during the artistic gymnastics women's qualification certainly warmed the heart.
Worst moment
The Rio crowd's decision to boo French pole vaulter Renaud Lavillenie was a stain on the Games and nothing short of a disgrace. The 29-year-old athlete won a silver medal in Brazil, but was reduced to tears as he was barracked on the podium. Hang your head in shame, Rio.
Best Team GB medal
Like him or loathe him, Mark Cavendish is irrefutably one of the most talented sportspeople to ever emerge from these isles. However, his spectacular-looking CV, which includes 30 stages win in the Tour de France, was missing that all-important Olympic medal. But in what is likely to be the final Games of his career, the Manx Missile righted that wrong and claimed a commendable silver medal in the omnium.
Ugliest scandal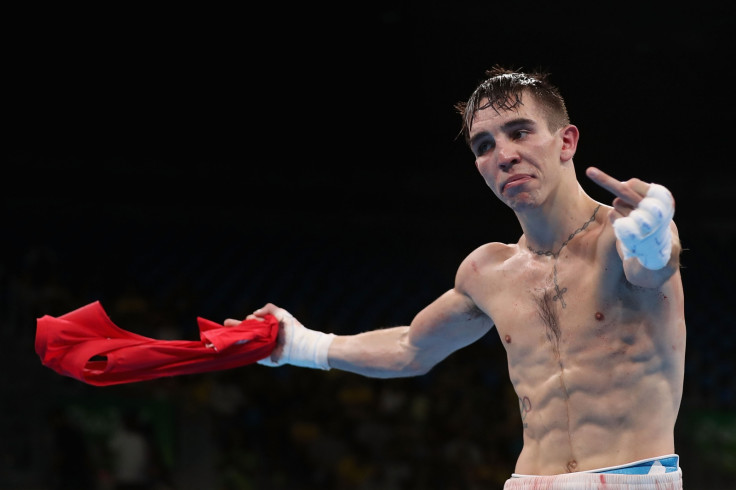 There was more than a modicum of inevitability about there being controversy in the boxing tournament. The decision to replace the electronic scoring system with good, old-fashioned judges was an accident waiting to happen. And it did. Irish boxer Michael Conlan was controversially adjudged to have been soundly beaten by Vladimir Nikitin in their quarter-final bout and he subsequently raged against the system in a furious, expletive-laden post-fight interview.
Most enjoyable sport
The omnium track cycling event is often likened to the heptathlon – but it is so much more brilliant and bizarre than that description would suggest. Team GB won a gold (Laura Trott) and a silver in an event that seems to be inspired by the Wacky Races cartoon at times.
Best commentator/pundit
This contest is as one-sided as most of his athletics career. Michael Johnson is the undoubted star of the BBC's coverage, offering unrivalled insight and balance, as well as a dash of humour, to Auntie's otherwise myopic take on Team GB's success.