Gavin & Stacey's Nessa said it best, when talking about her amusement arcade: "I see every thread of life's rich tapestry, the whole spectrum of human emotion: victory, defeat, anticipation, emancipation and demoralisation... and that's just on the fruities." The same goes for the Olympics.
Best medal multiple
Usain Bolt's triple triple or Mo Farah's double double? These incredible athletes have won so often and so convincingly that some might take their victories for granted. But brilliance such as theirs comes with intense preparation and endless practice. That the pair show and share such joy enhances their popularity. So much has been said about them that I will just add: remember to savour their accomplishments, for we are privileged to have been here to witness them.
Best tweet
Sadly it was not actually Ghostbusters star Bill Murray who tweeted it, but his parody account hit the nail on the head.
Best flag
As Great Britain's Alistair Brownlee prepared to claim his second successive triathlon gold he was handed two flags; the Union Jack and another that may have confused some viewers. As Brownlee the elder sauntered to the finish line, closely followed by his younger brother Jonny claiming silver, he waved a blue flag featuring a white rose – the colours of God's Own County, Yorkshire. The pair are born and bred in the area and train in the famous Yorkshire Dales. Simultaneously it was a GB, Yorkshire and Brownlee one-two.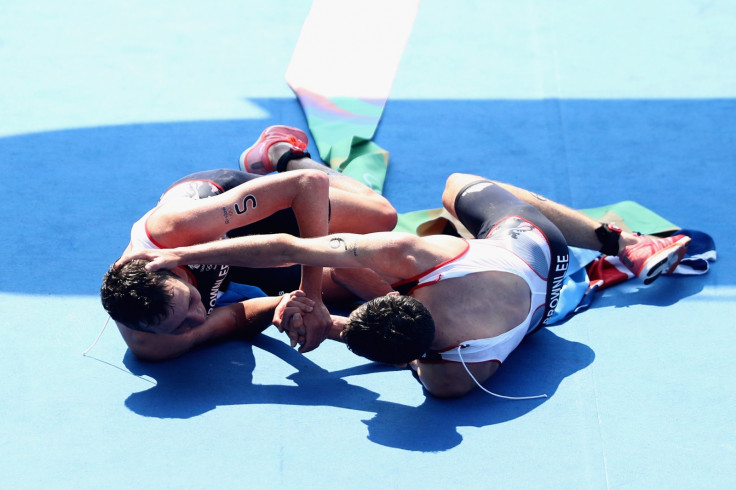 Best new sport
Rugby Sevens, the higher-octane lower-personnel version of the game, must have secured an Olympic future for itself with its performance in Rio (the IOC will vote in May whether to extend the format's tenure beyond Tokyo 2020). Both the men's and women's tournaments provided entertainment and drama aplenty. The Kiwi women brought the Haka but the Australians took the gold. In the men's, the world's rugby greats came to the party but so too were there surprise packages: Japan, clearly building ahead of their 2019 XV's World Cup, upset New Zealand to set the tone; and nobody, not even vanquished Great Britain, would begrudge Fiji their first Olympic gold.
Best suggested new sport
In tribute to one of the many close-to-baffling cycling formats, came this suggestion from Stig Abell: "It would be great to see Usain Bolt dawdling for two laps, whistling nonchalantly, before suddenly sprinting past his opponent.
Worst behaviour by an American
US goalkeeper Hope Solo was the early front-runner in this category: first she stirred the hornets' nest with her messages about the inherent dangers of the Zika Virus, before compounding her reputation by dissing Swedish footballers – USA's conquerors – as "cowards". Sweden's crime was to play to their strengths, defend in depth and beat the Americans on the break. Eventually Sweden defeated USA's female footballers on penalties: a shoot-out in which Solo opted to ostentatiously change gloves while Sweden's Lisa Dahlkvist waited to take the decisive kick.
But swimmer Ryan Lochte and pals stormed into the gold medal position in this category when after traducing their host city by claiming they had been robbed at gunpoint, when they were in fact trying to cover up their own misbehaviour. Lochte's mealy-mouthed "apology" was unworthy of an Olympic champion. Indeed, it was just unworthy. And he only did it because he was going to be banned otherwise.
Most heartbroken moment
Just one second stood between Lutalo Muhammad and his Olympic dream in the Taekwondo.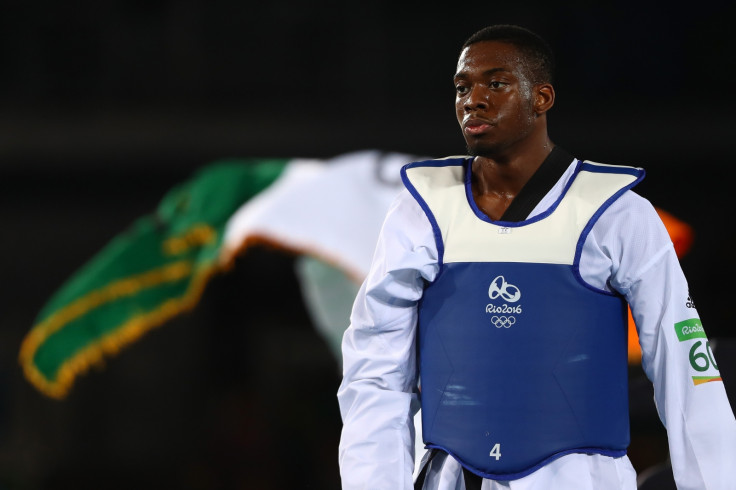 Worst first hurdle
Worst crash
Annemiek van Vleuten was leading the bike road race on the downward slope home when, with the world watching, she crashed over her handle bars. As the rest of the race unfolded viewers were more interested in Van Vleuten's wellbeing than who won.
Best reaction to a fall (athletics)
Mo Farah went on to win gold despite falling during the 10,000m final, but even that might be pipped by the sportswomanship displayed after Abbey D'Agostino went down during the women's 5000m heat – only for Nikki Hamblin to stop and help her get back up. Neither qualified but both were awarded places in the final anyway.
Best reaction to a fall (gymnastics)
Samir Aït-Saïd's leg-breaking landing in the vault qualifiers was the sort of moment that few can watch without looking away, so beware of watching this clip. But afterwards, the French gymnast put his accident into perspective: "It was my destiny, that's the way it is. There are worse things in life. I'm in good health, that's the main thing. You have to put it in context. You know, people died in the Paris terrorist attacks, some people lost their children. I've missed out on the chance to make the Olympic final, that's all. I'm still alive, I have my friends, my parents are here with me. The moment I get the green light I'll be back in training. I want to be European champion next March. And I'll be in Tokyo in 2020. I give you my word. I'll go there – and I'll come back with a medal."
Worst dive
In a closely contested category it's between Russia's Nadezhda Bazhina and John Elmerson Fabriga of the Philippines.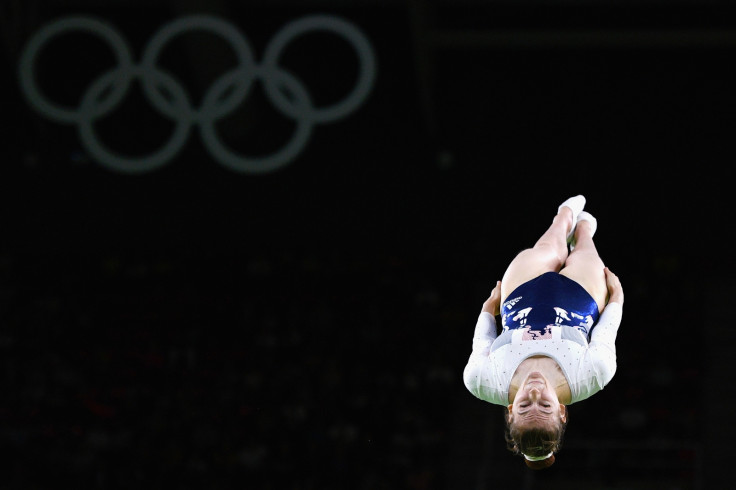 Best post-event question
Trampolining became an Olympic sport at the turn of the century, but it wasn't until Rio that Britain claimed its first medal in the event, courtesy of Bryony Page, who won a silver. Afterwards, Clare Balding asked: "Trampolining is a relatively new sport at the Olympics. What do you think this will do in terms of its recognition of the sport in Britain, not just as something you might do at the end of the garden?"
Best-post event answer
Chinese swimmer Fu Yuanhui was clearly disappointed with her performance in the 4x100m medley relay and then gave an admirably taboo-breaking answer: "I don't think I performed very well today. I feel I let my teammates down. It's because my period came yesterday, so I felt particularly tired – but this isn't an excuse, I still didn't swim well enough."