Richard Overton, the US's oldest living World War II veteran, is at risk of being forced to leave his home because of the spiralling cost of the round-the-clock care he requires at the age of 110.
In a bid to prevent Overton having to move out, his family have embarked on a GoFundMe campaign to raise the $150,000 required to cover those costs for a year.
Overton served in the south Pacific from 1942-1945 and built the house in Austin, Texas, himself after he left the military and has lived there for over 60 years.
One of his few remaining living relatives, Volma Overton, set up the fundraising page after it was suggested by his daughter.
Speaking to NBC, Volma Overton said: "Moving him out of his house will put him in the grave.
"That house has so much to do with his happiness, his joy and his love for humanity and everything else."
On the GoFundMe page, Overton writes: "Richard has outlived all of his closest relatives and is in need to 24/7 home care. We are asking for donations to keep him living in his home instead of a nursing home."
The Overtons say they will close the page down once they reach $150,000, which they looked likely to meet with the total donations reaching over $105,000 on Sunday afternoon. Currently, Volma and another friend are volunteering time to look after Richard themselves.
Though Richard is still mentally very sharp, Volma said the risk of him falling and hurting himself was now quite severe. He said: "He just needs someone around him just in case he falls to pick him up and make sure he's not hurt."
The fundraising page, which features candid shots of the centenarian, claims Overton once featured in Cigar Aficionado magazine as America's Oldest Cigar Smoker. According to Overton, the secret to his old age is "cigars and god".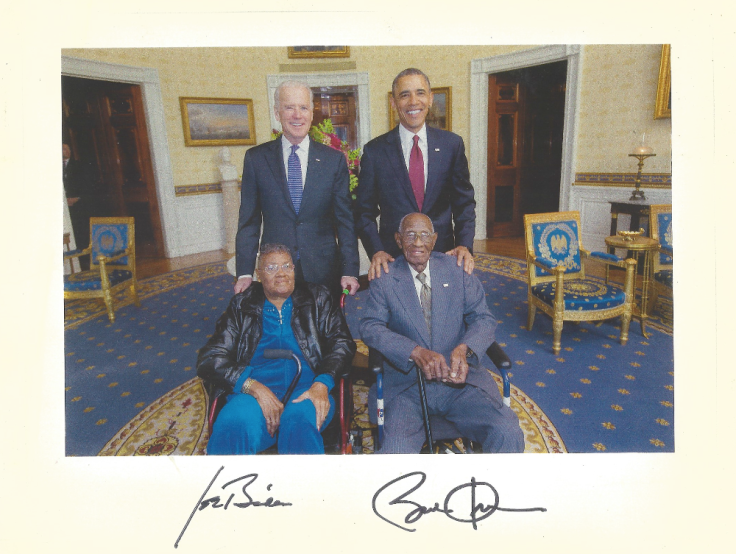 The US government has been criticised for its treatment of its veterans with the group massively overrepresented among the country's homeless population.
According to the National Coalition for Homeless Veterans approximately 11% of the adult homeless population are veterans, with African-Americans and Hispanic veterans accounting for 45% of that group.
A further 1.4 million veterans are at risk of homelessness because of poverty and other factors. Veterans are said to be particularly vulnerable to homelessness because of the "lingering effects of post-traumatic stress disorder and substance abuse".
Additionally, military training does not always prove easily transferable to the civilian employment market.