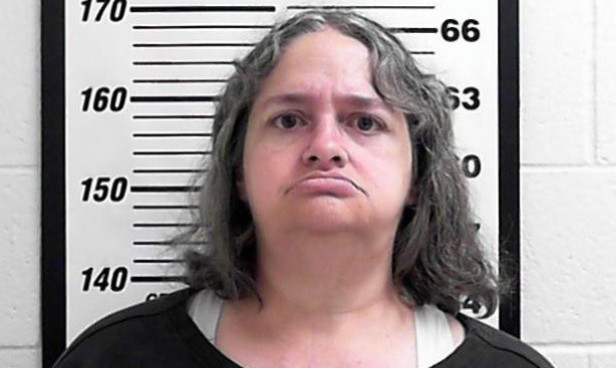 A Utah woman who allegedly ordered her husband to kill their neighbour because he was "telepathically raping her" has pleaded guilty to illegal gun ownership.
Meloney Selleneit, 55, was accused of illegally buying a gun for Michael Selleneit who then shot 41-year-old Tony Pierce twice in the back outside his trailer home in Centerville, Utah.
Selleneith was being treated at the state psychiatric hospital after her arrest but was ruled competent to stand trial in August.
She pleaded guilty to attempted criminal solicitation and possession of a dangerous weapon by a restricted person.
According to the Standard-Examiner, her husband told police that Pierce, who survived the attack, had been telepathically raping his wife for years and controlling her mind with crack cocaine.
The 54-year-old was sentenced to 15 years for attempted manslaughter and use of a firearm by a restricted person.
He had previously been barred from owning a weapon since a child sex conviction in 1990, KSL online news reported.
Selleneit will remain in the hospital until her sentencing.