Valeria Lukyanova, the "human Barbie" has lost her obsession with her own plastic body and has set a new goal in mind.
The 29-year-old Ukrainian model has undergone numerous surgeries in order to completely transform her appearance to resemble a real-life Barbie by spending a fortune.
But now, she's no longer happy with her hourglass figure and is ready for a "warlike figure". This is the fallout of a violently attack, that she suffered at the hands of two men outside of her home during Halloween last year.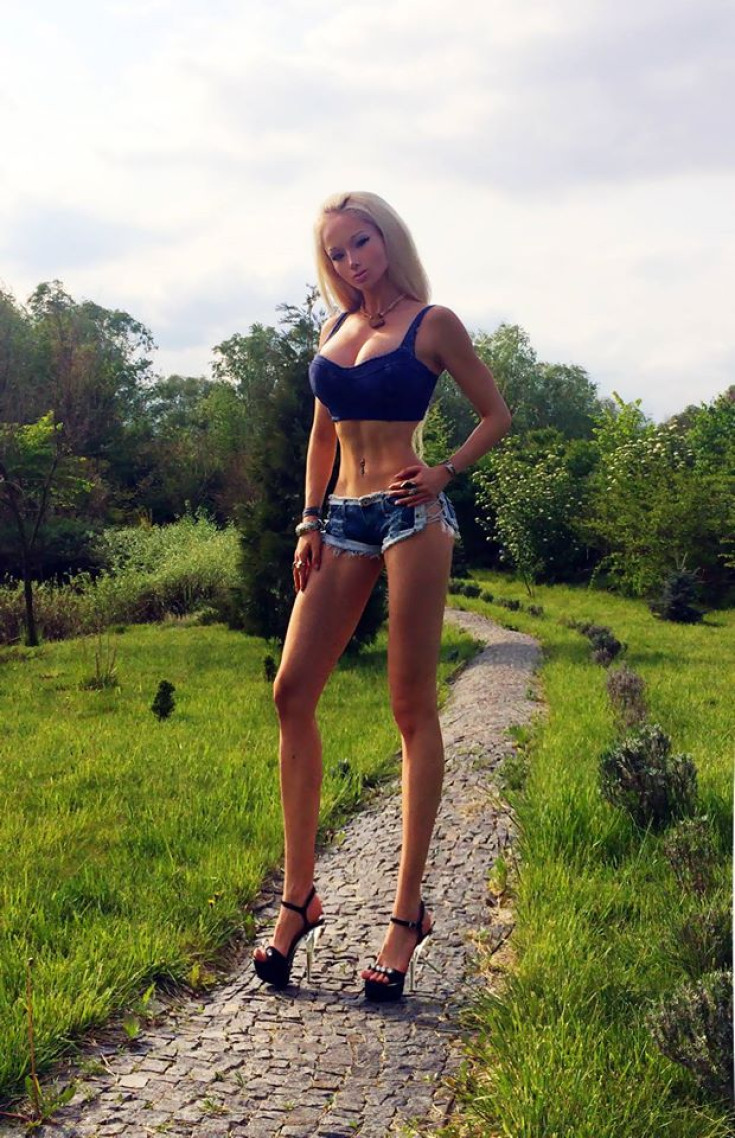 "I no longer like my body. It needs some muscle," the controversial model, who is infamous for her uncanny resemblance to the Barbie doll, posted on social media, according to an E! Online report.
"I was attacked by unknown persons and injured my face... don't even want to remember. Since then, I decided to seek not just relief, but good and strong muscles like a female warrior Amazons! I was inspired by the Queen of the Amazons - Medusa... Her body is perfect," she wrote on Facebook.
Lukyanova also addressed her haters while showing off her impossibly tiny six-pack abs.
"It is a pity that most people choose the path of degradation," she wrote in Russian. "I am certainly still far from ideal, very far. But I strive for athleticism.... so funny that girls and boys from sporting groups write such nasty things about my body... so much negativity," she added.
The "real-life Barbie" has done a spring-themed photo shoot, dressed in a denim crop top and a pair of tiny hot pants.
"The spring is late this year, but it has finally come. It has inspired me to do a photo shoot with a beautiful and all natural background. Oh, how I love spring!" she wrote.