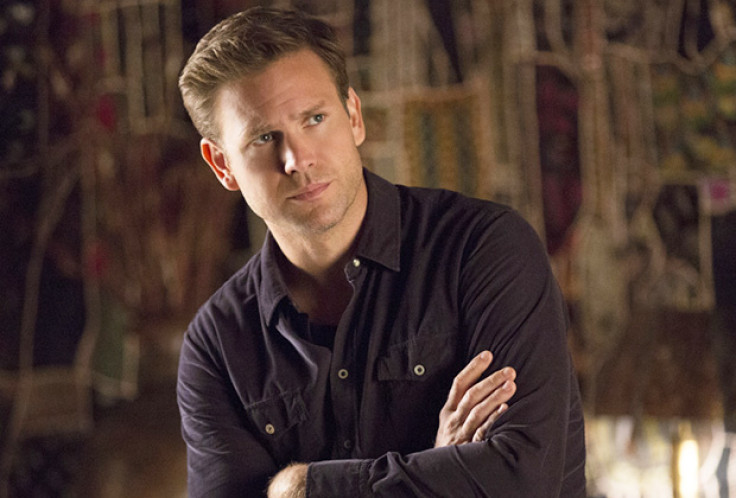 The Vampire Diaries may have ended, but a fan-favourite character from Mystic Falls will return to help the Mikaelson family in its spin-off series, The Originals. Matt Davis will return as Alaric Saltzman in season 4 episode 8 titled, Voodoo in My Blood.
In the finale episode of The Vampire Diaries, Caroline and Alaric received a big donation from Klaus for their new school for supernatural kids. TVD Showrunner Julie Plec told TV Line that Alaric's trip to New Orleans "falls probably more in line with the timeline of that last scene with [Klaus'] letter".
She said, "In fact, Alaric is the one who shows up and actually tells Klaus about the school. The idea of the school as a safe haven for young supernatural beings certainly has a lot of relevance for Hope Mikaelson."
The Originals executive producer Michael Narducci previously teased that Alaric will play a 'key role' in The Originals crossover episode. "There's definitely an episode where we will see one character from The Vampire Diaries' universe. That's already in the media. Alaric Saltzman will play a key role in an episode. By checking in with him, we will also get a sense of what's going on in the world of the Vampire Diaries at the time that our show takes place, which is five years in the future," he told TV Guide.
The chapter will air this Friday (12 May) at 8pm EST on The CW Network and the official synopsis reads as follows:
After being summoned by the ancestors, Hayley (Phoebe Tonkin) and Klaus (Joseph Morgan) travel to the ancestral world and come face to face with Davina (guest star Danielle Campbell), Klaus' former foe and the one person who holds the secrets to The Hollow's demise. Meanwhile, old wounds are re-opened when Elijah (Daniel Gillies) and Marcel (Charles Michael Davis) are forced into an uneasy alliance. Together, they meet with Alaric (guest star Matt Davis) who has tracked down a crucial artifact that could help in their fight against The Hollow.
Click here to watch the episode on the CW website (available only in the US).