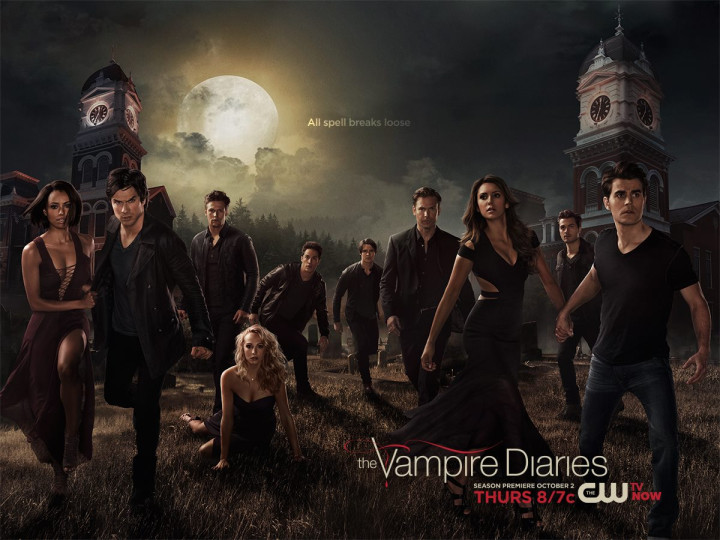 Vampire Diaries Season 6 keeps bringing interesting and shocking twists with each episode and fans are more than eager to learn more about the fate of Bonnie who is under constant threat from the psycho killer Kai.
Meanwhile, Damon and Elena have kept aside their Delena memory conflicts in order to find a way to save the Bennett witch from the Other Side.
The previous episode unveiled some shocking facts that will help the vampires of Mystic Falls solve the riddle of the time trap. It could help them bring back their dear friend who sacrificed her freedom in order to let the elder Salvatore get out of the Mystic Falls of 1994.
Now fans know that Jo is Kai's twin sister and that Luke and Liv are their younger siblings.
The twins merge on their 22nd birthday in order to rule the Gemini Coven where the tweaked twin dies but seeing Kai's seriously violent nature, Jo tricks and traps him in the time travel prison.
Thus, Jo and Kai are now not eligible to rule the Gemini Coven.
Meanwhile, Kai has wounded Bonnie inside the Gemini Coven and fled the place to get back to real-time.
Bonnie is all alone and only magic can bail her out from that creepy place.
According to the episode 9 synopsis, the elder Salvatore brother and his girlfriend will plan an exit route for the Bennett witch, and Liv will help them, but things will not go as per plan.
The official synopsis of episode 9 'I Alone' via Celeb Dirth Laundry reads:
The Vampire Diaries Season 6 airs every Thursday on CW network.