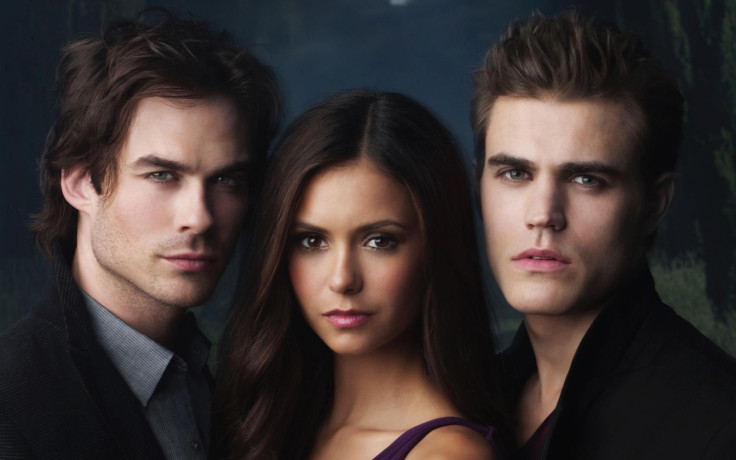 Damon Salvatore and Elena Gilbert's (Nina Dobrev) soul-filled love saga will find its true destination in The Vampire Diaries season 8. TVD fans will have to wait till the series finale for the epic moment as show creator Julie Plec has started building up the stage for the couple's reunion. The CW show will return on Friday (10 February) with episode 12 titled What Are You.
The episode will be crucial as Cade's dirty games have put Stefan and Elena's life in peril. In the previous episode, the elder Salvatore brother learned that his brother chose to kill Elena instead of 100 innocent lives. Bonnie, who secretly kept the Gilbert daughter safe from preying eyes, injects Elena's blood into Stefan's turning him into a human.
Click here to watch episode 12 What Are You live online. The link is visible only in the US.
As per his deal with Cade, the younger Salvatore vampire was supposed to kill his brother's love but as he failed to do so, his soul is now in danger from Cade's fury. In order to save his little brother, Damon makes a dangerous deal with the Cade.
The official synopsis of episode 12 reads: In order to save Stefan's (Paul Wesley) soul, Damon (Ian Somerhalder) makes a deal with Cade (guest star Wolé Parks) to retrieve the Maxwell journal. Alaric (Matt Davis) and Matt (Zach Roerig) refuse to hand the journal over as it may contain the key to destroying Cade. Caroline (Candice King) desperately tries to connect with Stefan before Cade goes through with his plan.
Season 8 will be the final of the CW supernatural series and the crew has already wrapped up filming for the same. Ian Somerhalder, who plays Elena's lover Damon in the highly popular series, has shared his last image from the sets. "That's an official wrap on the Vampire Diaries. From the 1st day to the last night... I was the last to leave our stages early this morning, not a single crew member, not a sound. To the fans, thank you for it all we would have never been on this journey without you. To all who made this show possible- we did it. 8 years, wow. Thank you all. Love," his message for his fans reads.
The Vampire Diaries airs every Friday at 8pm CT on The CW.