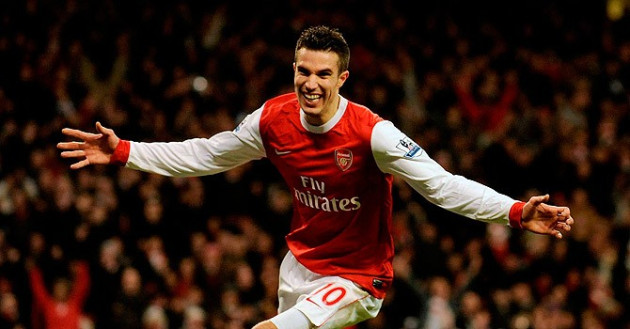 Listen to the latest transfer news discussed by two members of the IBTimes Uk Sport team, Vanessa Keller and Nick Howson.
Robin van Persie continues to make headlines as the striker fields interest from Manchester United, Manchester City and Juventus.
Van Persie announced on his website that he wouldn't be renewing his contract with the Gunners, and with a year to go on his deal the side will have to look at all offers for the star. Recent reports are claiming that United have had their bid turned down for van Persie, and will have to up their price to beat out their rivals.
Meanwhile, Luka Modric looks set for a Tottenham exit, but not to United or Chelsea - to Real Madrid. The Spanish giants' president believes that a deal is close to being completed for the playmaker, and he will finally get his wish of vacating a Champions League-lacking White Hart Lane.
Andy Carroll is still the subject of a great deal of loan talk, as Liverpool look to challenge United, City, Arsenal, Chelsea and Spurs for a top four spot. Carroll doesn't look like he can fit in with Brendan Rodgers' style of play, but the Reds manager believes he will only listen to offers that are impossible to refuse for the England international.
Lastly, Arsene Wenger has taken a pot shot at big spenders Manchester City and Chelsea, saying that the clubs don't deserve as much credit for their trophies as clubs who are financially viable. City won their first title in 44 years after beating United to the post in the final minutes of the season, but Wenger believes that their spending took away some of the shine from the victory.