Vanessa Hudgens' gets a $1,000 fine for an Instagram photo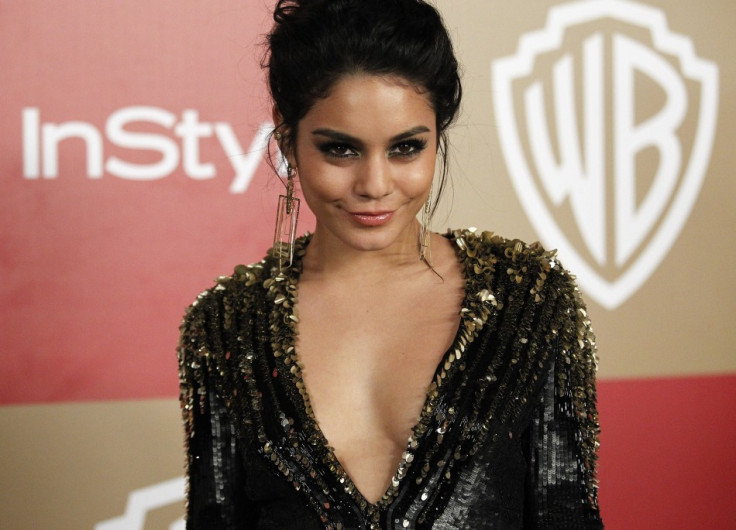 Vanessa Hudgens has been fined $1,000 (£696) for carving a heart into a rock at Coconino National Forest in Sedona, Arizona, during a Valentine's Day trip with her boyfriend's Austin Butler. The actress/singer's act came to light after she shared a photo on Instagram of the carving with the words: "Austin + Vanessa". The post has since been deleted.
The 27-year-old was issued a misdemeanour for vandalising protected forest land. The misdemeanour could have earned the actress six months in prison and a $5,000 fine.
"She was caught in the act because she publicised it and she's famous," Coconino National Forest Service spokesman Brady Smith said, according to Associated Press. "I'm sure there are others who are not famous and publicised it and we've never known."
"This incident is currently under investigation, so there is not much I can share specifically since I am not privy to the details of an investigation until it is complete," the spokesman previously told US Weekly.
"However, I can say that the issue of people carving their names and other things in rocks in the Sedona and surrounding area is always a challenge we face, and [we] try to inform people about its destructive nature."
The former Disney star admitted she had defaced the rock in February. Her fine was used by a volunteer group called Friends of the Forest to restore the rock wall.
A federal magistrate approved the fine agreement after an agreement was reached on between the actress and authorities on 19 April.
© Copyright IBTimes 2023. All rights reserved.