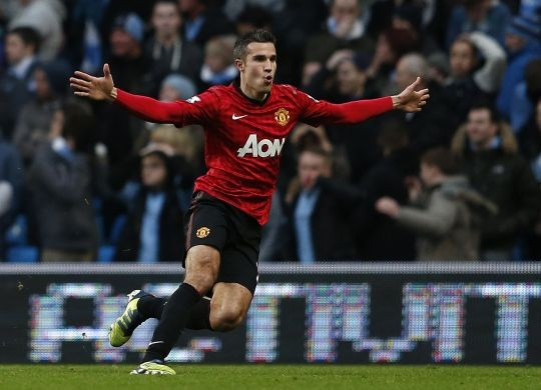 After a big weekend of Premier League football, in which Tottenham faltered while United came out victors over City in the Manchester Derby, it was Lionel Messi's record breaking goals that stood out across the globe as the Argentine clocked up 86 for the calendar year.
Messi broke Gerd Mueller's 1972 record, and the Barcelona star now looks to have asserted his dominance over Cristiano Ronaldo yet again with his superhuman skills on the pitch.
Meanwhile, back in England, United came out the victors in yet another thrilling derby with Robin van Persie the saviour for the Red Devils in the 3-2 victory.
The striker looks to be the difference between United and City this season, with Roberto Mancini unable to land him in the summer as the Dutchman made the choice to head to the club that are aiming to win the title back from their rivals.
Tottenham were on the different end of a last minute thriller, with Everton defeating 2-1 in the dying minutes of their match-up, and Andre Villas-Boas will no doubt be dipping into the January transfer market as he considers which line-up is the strongest.
QPR look very close to being almost certainly relegated as they drew with Wigan, but Harry Redknapp is well known for his fighting power and the former Tottenham man has admitted he will look into the American market come January to build a team capable of staying up.
For more football news and views, check out the podcast below.