Vatican arrests: Monsignor and Holy See PR held over 'treacherous' confidential documents leak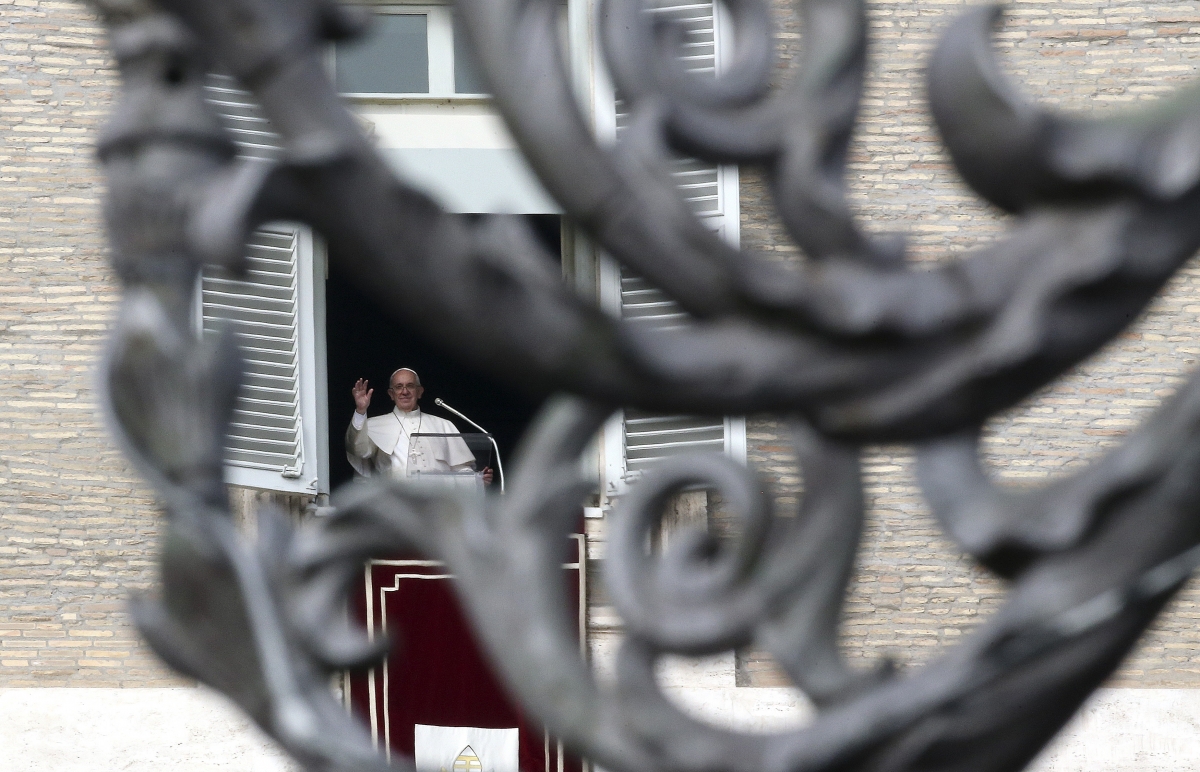 Vatican police have arrested a monsignor and a controversial female PR over the leaking of confidential documents to the press. Father Lucio Angel Vallejo Balda and Francesca Chaouqui are suspected of being the whistle-blowers that provided two Italian journalists with material for revelatory books on the Vatican's murky finances.
The arrests, an unusual sight in the tiny city state, came as part of a probe into "the theft and divulgation of confidential documents", the Holy See said in a statement. Chaouqui, 33, was released after she agreed to cooperate with authorities, while Vallejo, 54, remains in custody.
Both had worked on a papal committee set up by Pope Francis to overhaul the Vatican's financial administration in 2013. Holy See detectives believe that documents from the committee have been used as source material for two damaging tomes that are to hit the bookshelves in the coming weeks: Avarizia (Greed) by journalist Emiliano Fittipaldi and Via Crucis (Stations of the Cross) by his colleague Gianluigi Nuzzi.
Announcing the arrests, the Vatican directly referred to the books, describing them as "the result of a serious betrayal of the Pope's trust". The statement accused the authors of preferring "partial and tendentious interpretations" to "clarity and truth" and threatened to seek the help of international authorities – in this case Italy – to pursue legal action against them.
The case relates to Pope Franciss attempts to clean up the Vatican's tainted image after a series of money-related scandals.
Upon his election in 2013, the Argentinian pontiff swiftly name Vallejo as the secretary of the lengthy named Pontifical Commission for Reference on the Organization of the Economic- Administrative Structure of the Holy See (COSEA), a body tasked with enhancing transparency of the embattled Vatican finances. COSEA was dissolved last year after it completed its mandate.
The Argentine clergyman then hired Chaouqui as public relations officer for the committee. Her appointment caused embarrassment to the Vatican after it emerged she had accused a senior cleric of corruption and claimed Pope Benedict XVI had leukaemia on Twitter.
Chaouqui, in particular, had attacked the moral integrity of controversial cardinal Tarcisio Bertone, who held a dubious reputation due to his role as head of a commission supervising the scandal-dogged Vatican bank, officially known as the Institute for Religious Works (IOR). Bertone was accused of being the fiercest opponent of papal attempts to reform and clear up the bank.
The arrests of Vallejo and Chaouqui came three years after Benedict XVI's butler was found guilty of another famous leak of confidential documents revealing mismanagement, corruption and bitter power struggles inside the Holy See. Also in that case the recipient of the stash of confidential material was Nuzzi.