The Vatican has said it fired its chief auditor because he had been spying on senior officials.
Former auditor general Libero Milone resigned in June without giving any explanation for his decision. Milone broke his silence about his departure on Sunday (24 September), alleging he was fired after officials had fabricated allegations against him.
"I did not voluntarily resign. I was threatened with arrest," he told several news outlets, including Il Corriere della Sera and Reuters.
"The head of the gerdanmerie intimidated me and forced me to sign a letter they had already [written]".
Milone claimed he was forced out because he had discovered some irregularities. He could not provide more details due to a non-disclosure agreement.
The former auditor also alleged that some people within the city state tried to stop him from carrying out reforms he had been asked to implement when he was hired two years ago to clean up the Vatican's finances.
"I feel sorry for the Pope. I had a splendid, indescribable relationship with him," he said.
"However, in the past one year and a half, I had been barred from seeing him. Clearly, they did not want me to tell him some things that I had seen. I wanted to do something good for the Church, reform it as I had been asked to do. They did not allow me to do so."
The Vatican denied the allegations and stated in a statement that Milone had breached Holy See laws.
"The job of the auditor general is to analyse the balance sheets and accounts of the Holy See and connected bodies," the Vatican said in a statement quoted by AFP.
"It turns out unfortunately that the office led by Milone, going outside its jurisdiction, illegally appointed an external company to carry out investigations into the private lives of members of the Holy See.
"As well as being a crime, this irreparably damaged the trust placed in Milone who, when confronted with his responsibilities, accepted freely to hand in his resignation," it said.
The Holy See's deputy secretary of state, Archbishop Giovanni Angelo Becciu, told Reuters that Milone's claims were "false and unjustified".
"He went against all the rules and was spying on the private lives of his superiors and staff, including me," he said. "If he had not agreed to resign, we would have prosecuted him."
Computers 'bugged'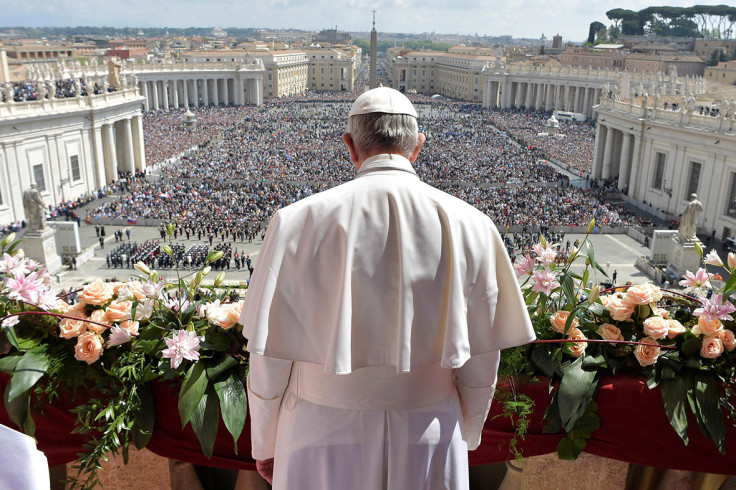 Milone, who previously worked for Fiat, the UN and as a chairman of the global accounting firm Deloitte, alleged some officials had been trying to smear his reputation in the past few months.
He explained his problems at the Vatican started when he hired a company – the one the Vatican accused of spying on its officials – to check whether his computer and those of of his team had been bugged.
He said the company found out that his computer had been tampered with, while his secretary's had been infected with a spyware that copied files.
"They accused me of having improperly looked for information on Vatican members. I found out they had been investigating me for seven months," Milone explained. "I was only doing my job".
Milone said that he was in shock when Becciu ordered him to resign on 19 June.
"The facts presented to me on the morning of the 19th were fake, fabricated," he said. "I was in shock. All the reasons had no credible foundation."
Both Becciu and Domenico Giani, the Vatican's police chief, told Reuters they had "overwhelming evidence" against Milone and that he had been given two choices; Resign or face public prosecution by the Vatican's courts.