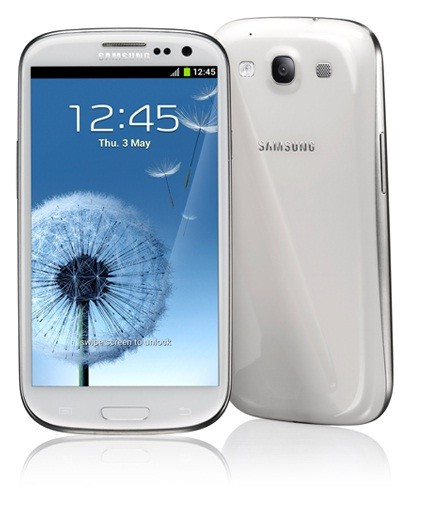 The Samsung Galaxy S3 is by far the most desirable smartphone at the moment in the Android market. Owing to high demand for the handset in the US, some users are left yearning for the elusive handset. Verizon users had expressed concern over the phone being locked out by their cellular service provider. Samsung grants a big relief to the beleaguered Verizon users with the release of its Developer Edition for Galaxy S3. This handset comes with unlocked bootloader for installing custom ROM mods out of the box.
Galaxy S3 Developer Edition with Unlocked Bootloader - Price and Features
The Developer Edition handset costs you about $600, which is the same price as a 16GB off-contract Galaxy S3 from Verizon's online store. According to phonesreview, given the high handset cost, you will not have to renew your contract and still get all the other features of the subsidised regular model with the Developer Edition. The unlockable bootloader aboard the handset paves the way for developers and geeks to tinker with their phone's firmware for installing third-party custom apps and mods.
By default, all other S3 carriers - Sprint, T-mobile and AT&T - come with unlocked bootloader, while Verizon is the only exception with a locked bootloader. Verizon had earlier stated that an open bootloader "could prevent Verizon Wireless from providing the same level of customer experience", as it could seemingly affect the network connectivity on the handset. Consequently, Samsung blames Verizon for the locked down bootloader as it paves the way for inconvenience to the smartphone users.
How and Where to Purchase Galaxy S3 Developer Edition
Galaxy S3 Developer Edition will be available for purchase directly from Samsung's developer website, following its release. The handset-maker, however, cautions users that unlocking the bootloader to install custom ROMs would void its manufacturer warranty; besides it may cause irreparable damage to the Galaxy S3 if done incorrectly.
If you cannot wait until the release of Developer Edition for Galaxy S3, you may follow our step-by-step guide in the links below for rooting and SIM unlocking your device.
How to Root Verizon Galaxy S3 with Unsigned Bootloader [TUTORIAL]
Users, interested in rooting their Galaxy S3 device on Verizon with unsigned (locked) bootloader, could follow our step-by-step guide posted here. This procedure helps unlocking the bootloader to install your favourite custom mods and apps including SIM unlock.
How to Use one-click Voodoo SIM Unlock Tool for Galaxy S3 i9300 after Rooting [TUTORIAL]
Rooting is a pre-requisite before using a SIM unlock tool to bypass your carrier restrictions, if you want to use your Galaxy S3 phone outside US. If you have the Galaxy S3 i9300 model which is already rooted, then you could follow our step-by-step guide posted here for using one-click Voodoo SIM unlock tool for your device (works on any cellular carrier).