The Kardashian clan and their mother Kris Jenner graced the cover of Hollywood Reporter in order to celebrate 10 successful years of Keeping Up With The Kardashians. In a series of images, sisters Kim, Kourtney, Khloe, Kendell and Kylie posed with their equally famous mother while wearing revealing outfits, which resembled undergarments.
Kourtney stripped to a silver coloured bra revealing ample cleavage and high-waisted underwear while her baby sisters Kendall wore vests as she straddled big sister Khloe, who was rocking a nude bikini.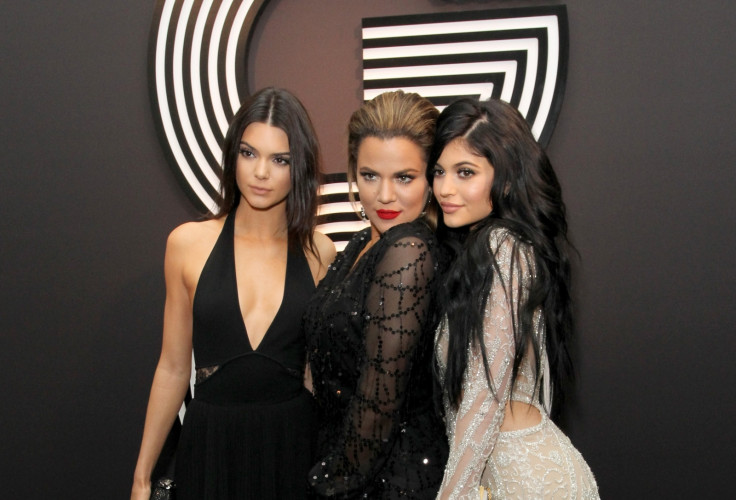 Soon after the family picture of the mother and daughter team was released, fans went berserk and mocked the Kardashians for posing in their undergarments even for a family picture. "I think it's weird to pose in your underwear with your whole family," one social media user said. "Family picture in their underwear, very bad idea," added another.
The magazine has an extensive article chronicling the family's journey from a normal celebrity family to a billion dollar brand and according to Hollywood Reporter, it all started after Kim Kardashian's infamous sex tape and later their reality show documenting their personal lives.
Speaking about the sex tape that prompted E! to conceptualise a show around the family, the then-CEO of E! Networks Ted Harbert said: "Just like anybody else, I knew of the family through [O J Simpson attorney] Robert Kardashian. There was a bit of the stuff with Kim hanging around Paris Hilton and, of course, the fun with Ray J [who made a sex tape with Kim]. That was sort of world news."
However, fans are not impressed with Hollywood Reporter's exclusive coverage of the family. "Sex sells no big secret. They're this famous and rich because they are constantly showing off their half naked bodies, getting plastic surgery which keeps people guessing and talking. A pretty face and willingness to always be naked will take you far in this society. It's disgusting the admiration people have for these dumb insecure broads," one follower noted.
"So disgusted by this cover choice. Worst timing ever. Look at what you're endorsing. Vapid, meaningless," added another. The family is known for undergoing multiple surgeries to accentuate their physical and facial appearances and look attractive. The Kardashian and Jenner sisters are also notorious for posing naked on multiple occasions.
Some of the fans are unhappy with HR promoting their success after a sex tape scandal. "We've seen enough of these talentless, unreasonably famous, fake self-obsessive gang, just read the caption how a sex tape led to a billion dollar brand, is this America? Is it America's values? What happened? How did we steer this away? What happened to real humanity? When did we get obsessed with the outside and worshiping fake surgery, lip injections, butt injection, multi-layers of makeup that we stopped following the real virtues god meant for us to achieve?"