Veteran Democratic Republic of Congo (DRC) opposition leader Etienne Tshisekedi has died aged 84 in Brussels, according to his party, the Union for Democracy and Social Progress (UDPS).
A hugely popular figure, Tshisekedi has been a vocal opponent of Joseph Kabila, who has been in power since 2001. Kabila was scheduled to leave office in December 2016 but refused to step down, despite the expiry of his mandate.
"President Tshisekedi died today [1 February] ... in Brussels," Bruno Tshibala, an official from the UDPS party was quoted as saying by AFP. He had reportedly flown from the DRC capital, Kinshasa, to Brussels to receive medical treatment.
A statement Tshisekedi's party read: "The Union for Democracy and Social Progress (UDPS) wishes to inform the national as well as the international public of the death of its President Mr Etienne Tshisekedi Wa Mulumba who died this Wednesday 1 February 2016 at 1722 (1622 GMT) at the St. Elisabeth Hospital in Brussels". It added that funeral plans will be revealed soon.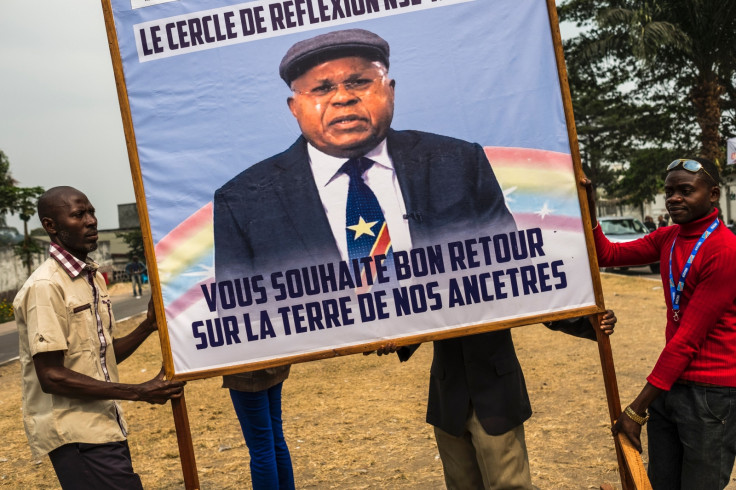 The octogenarian was due to head a transitional body – known as the Implementation Council – which was agreed last month under a deal that would clear the path for Kabila stepping down from power in 2017 and refrain from seeking a third term in office, which is prohibited under the country's constitution. The DRC has a two-term limit for presidents.
According to a Reuters report, Tshisekedi's son, Felix, is on track to be named prime minister in a power-sharing government.
Tshisekedi held several government posts in the 1960s and 70s under Mobutu Sese Seko before falling out with the dictator, leading to his imprisonment. Tshisekedi was named prime minister four times in the 1990s, but repeatedly clashed with the repressive ruler.
In July 2016, Tshisekedi returned to the DRC after nearly two years abroad for medical treatment. Hundreds of thousands of jubilant supporters lined the streets of Kinshasa to welcome back the "Old Man", as he was affectionately known.