Veteran Final Fantasy art director Isamu Kamikokuryo is leaving Square Enix
'I feel as if I left my heart behind,' Final Fantasy 15 art director Isamu Kamikokuryo tweeted.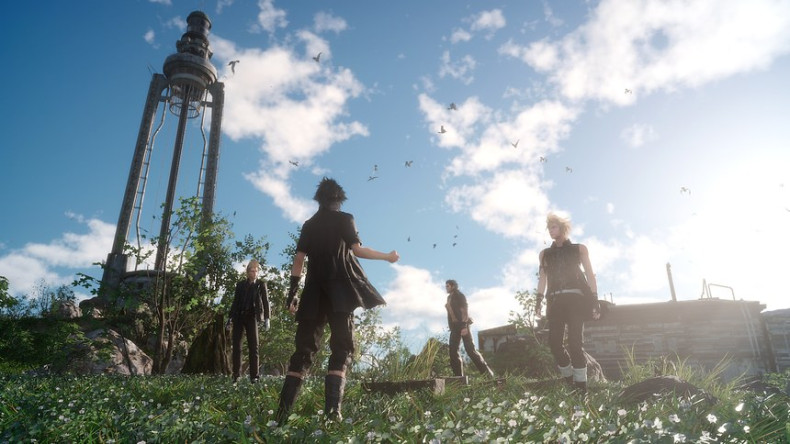 Longtime Final Fantasy art director Isamu Kamikokuryo has announced that he is leaving Square Enix after more than 18 years at the company. Announcing his departure in a tweet on Friday Kamikokuryo said he was leaving the company to revive his writing and pursue freelance art and diction work.
"It's been a little over 18 years since joining the company in 1999," he tweeted in Japanese, Siliconera reports. "It was a wonderful experience, from starting out as a concept artist for Final Fantasy 10 to Final Fantasy 15. I feel nothing but gratitude for the company that provided me with the opportunity to meet so many people and display my talent."
Following Final Fantasy 10, Kamikokuryo worked on later instalments in the popular fantasy RPG series including Final Fantasy 15, as well as The Third Birthday Party.
"Although I feel as if I left my heart behind, I want to move forward onto drawing new things," he continued. "From here on, I'll do freelance art and diction work, and I'm thinking about reviving some writing activity as well. To all the staff and to all the fans, thank you very much for supporting my drawings for such a long time."
The next day, Star Ocean and Valkyrie Profile series producer Yoshinori Yamagishi announced his own resignation as well.
Having been with the Japanese gaming company for over 20 years, Yamagishi worked as a producer for every Star Ocean title except for the latest iteration in the action RPG series — Integrity and Faithlessness. He also worked on other titles including Radiata Stories, MindJack, Grandia Xtreme and Shinsei no Grand Union among others.
"This may be sudden, but I, Yamagishi, have resigned from Square Enix on March 31," Yamagishi tweeted in Japanese, Siliconera reports. "Therefore I'm retiring my role as Valkyrie Anatomia's producer. I'm thinking about working on a new game with a different company, so I hope to have your support when the time comes."
Yamagishi did not specify any further details on the project or the mysterious gaming company he is referring to.
"As for the announcement being on April 1... I'll let you decide to believe this or not," he wrote.
Since the new fiscal year begins on 1 April in Japan, it is not unheard of for employees to announce job changes or resignations towards the end of March.