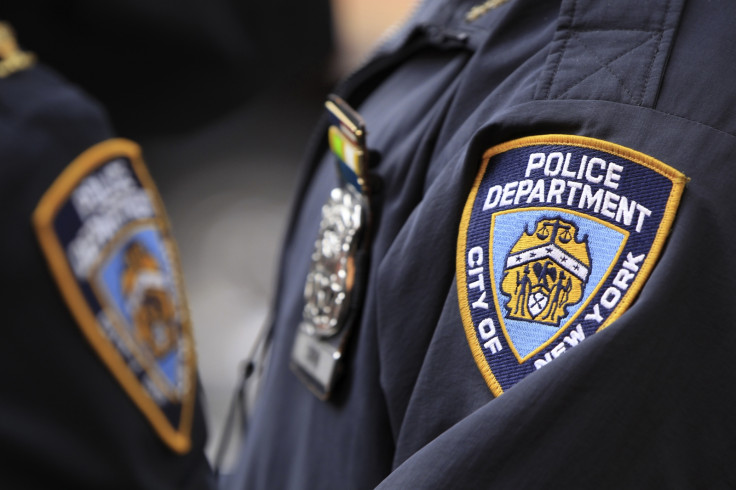 A veteran New York Police Department sergeant is being investigated after he allegedly splashed his civilian colleague with his own semen as they walked down a hallway at One Police Plaza.
According to the NY Post, the victim had left the women's rest room and was making her way back to her office when Sergeant Michael Iscenko allegedly threw the semen. A source told the Post that the administrative aide, who is in her 60s, was hit on the leg and shoe.
"She suddenly felt something on her leg, looked down, and said to him, 'What are you doing?'" the source told the newspaper. "The uniformed member then walked away without responding."
The Post reported that the unidentified woman immediately lodged a complaint with her superiors. The source said the substance was tested and found to be semen. The 54-year-old was ordered by Manhattan District Attorney's Office to provide a DNA sample to determine if the semen was his.
The sergeant, who hails from Long Island and worked for the Organised Crime Control Bureau, was a workplace acquaintance of his alleged victim at One Police Plaza. Iscenko has since been moved to a post outside of the building, the Post reported.
Part of the incident was captured on surveillance footage, the source told the paper. Although the sergeant is partially obscured by the woman's body in some of the footage, he is later seen bending down.
According to the Post, Iscenko could face a misdemeanor sex abuse charge or a violation harassment. However, the sex abuse charge would require evidence he ejaculated in the victim's presence. The source said: "There's no allegation he ejaculated on her; there is an allegation that he threw ejaculate on her".
The NYPD's Office of Equal Employment Opportunity has joined the district attorney's office in investigating the incident.
The source noted, "Everyone who has been questioned says he looks very professional; he wears the uniform well ... This is not some creepy looking pervert. He's entirely normal looking."