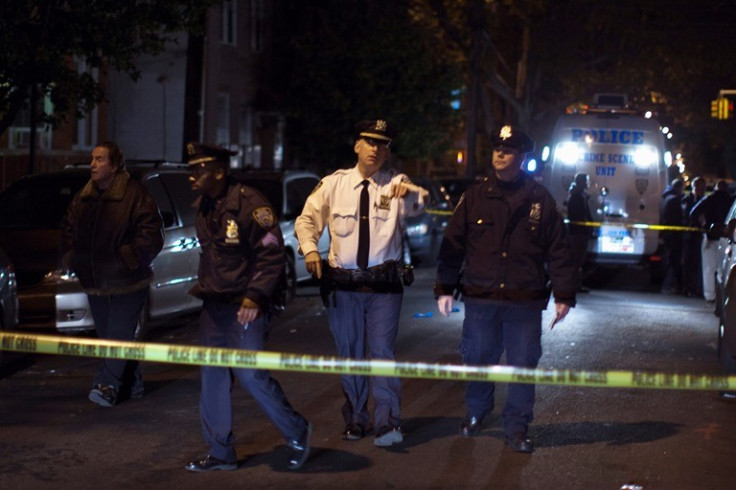 Police officer Brian Moore has died two days after being shot in the face on Saturday in Queens.
"He'd already received two exceptional police service medals and two meritorious police service medals," NYPD Commissioner Bill Bratton said today at a news conference. "We don't give them out easily."
Bratton called Moore "an extraordinary young man." In an ABC News report, he also said Moore's death was "a great loss to his family, a great loss to this department, and a great loss to this profession and to this city."
Moore and Jansen were in an unmarked patrol car when they saw a man adjusting something in the waistband of his pants that they suspected was a gun, Bratton said.
When the officers told the man to stop, he pulled out a gun and began shooting into the car.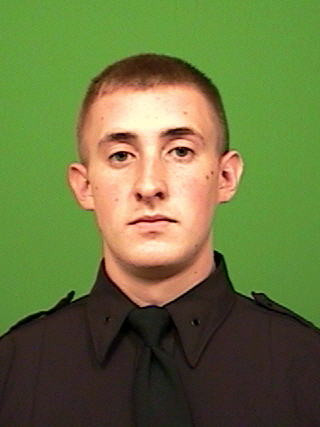 25-year-old Officer Moore was struck in the cheek and had trauma to his brain, officials said. His family made a decision to take him off life support on Monday.
Commissioner Bratton sat with the family shortly before he was taken off life support, officials said. Officer Moore's partner, Officer Erik Jansen, was not hit in the shooting.
Around 90 minutes after the shooting, officers arrested Demetrius Blackwell, 35, at a house a block from the scene of the shooting, near the corner of 212th Street and 104th Road.
Blackwell was arraigned on Sunday in Queens Criminal Court on charges including attempted murder, assault and weapons possession.
The Queens district attorney, Richard A. Brown, announced shortly after Officer Moore's death that the charges against Blackwell would be changed to include first-degree murder.
"Our thoughts and prayers go out to Officer Moore's family and his fellow officers," Brown said in a statement, adding that his death was a "stark reminder of the dangers that our police officers face each day."